A new mobile game for Game of Thrones fans. Can you solve the hidden word before your character suffer unbearable death?
Music is Here. Game of Thrones Live Concert Experience is getting ready for this fourth leg. 
Tickets are on sale and going fast. Read more and secure your tickets today!
Game of Thrones Prequel Starring Naomi Watts Has Started Filming
Game of Thrones is over. However, HBO will not let us wait too long before refilling our George R. R. Martin prescription. The show that is currently only known as "Game of Thrones Prequel" has began its filming. So far we know that the show is staring the beautiful Naomi Watts. The 50 years old Naomi is a famous actress known for her role in Mulholland Drive, The Impossible, 21 Grams and a lot more. ​
The choice to have an actress as famous as Naomi Watts is somewhat surprising. While many of the original Game of Thrones cast were respectable actors and actresses, they weren't what you would call "Hollywood stars". Not to mention the fact that many of the leading roles were played by actors and actresses with very little to none acting experience. Emilia Clarke, Kit Harington, Sophie Turner, Maisie Williams are some of the actors that had their first acting job on Game of Thrones. 
The filming of the prequel started in a region that is well for its Game of Thrones filming location, North Ireland. Naturally, the production had to find other locations than the ones that were used before as those are now hot traveling sites.
There aren't many details we know already about this show. We know it will have the events of thousands of years before the events in the original show. So probably no Starks, no Targaryens, not sure about the dragons, etc. George R. R. Martin said one it will be called "The Long Night" but that is not confirmed yet. That title as we remember, belong to one Game of Thrones episodes. The episode in which the army in Winterfell fights the Night King. 
Jon Snow Apologies for Season 8
This is what you call a deep fake movie. Images were incorporated into the original clips to make it look real. 
This video is funny as it is sad. 
Gregor Clegane, The Mountain, Is Still the Strongest Man in the World
Hafthor Julius Bjornsson, which is probably better known as Gregor Clegane, who is probably better known as "The Mountain" from Game of Thrones is the world strongest man. 
This is nothing new and he was actually the strongest man in the world when he started participating in the Game of Thrones filming as The Hound older brother, The Mountain. The big difference however, is that in real life, he is quite a nice person. Strongest in the world, but nice. 
This image is from a metal sheet puzzle available to buy here. You can also check other Game of Thrones merchandise. 
The Emmy season started and HBO sent their nominees candidates. Along with the rest of the TV shows created by HBO (and it is a very long list), there is of course, Game of Thrones. It is somewhat unfortunate that Game of Thrones episodes in the final season wasn't as many expected. Still here are the list of people involved with Game of Thrones HBO submitted as candidates. 
"GAME OF THRONES"
Drama Series
Drama Actress – Emilia Clarke
Drama Actor – Kit Harington
Drama Supporting Actress – Lena Headey, Sophie Turner, Maisie Williams, Gwendoline Christie, Carice van Houten
Drama Supporting Actor – Nikolaj Coster-Waldau, Peter Dinklage, Alfie Allen, Pilou Asbaek, Richard Dormer
Writing – David Benioff and D.B. Weiss.
Directing – David Nutter, Miguel Sapochnik
If you are interested to see all of the nominees, click here. 
A Song of Vanilla Ice and Fire
Here is a great variation of Vanilla Ice song, Ice Ice Baby, made especially for Westeros. A Song of Vanilla Ice and Fire. 
Enjoy!
Well, there it is. Whether you loved it or hated it, the last episode of Game of Thrones was aired and the show is over. 
Instead of writing what we think about it, here are 3 IMDB ratings screenshots. One is of the first episode of Game of Thrones, the second is from one of the best episodes (Battle of the Bastards) and the last one is of the last episode of the show.
We won't tell you how to vote. And while we are also running the good or bad Game of Thrones Finale poll, we think you should head over to IMDB and give the last episode (or the entire last season) the rating you think it deserves. 
Game of Thrones Last Episode (EVER!)
So instead of giving us the second to last episode like we used to in this show, we got two of the worse episodes of the show ever! 
If you are waiting for the last episode or not, here it comes.
Love it or hate it, we all agree it was CRAZY!
So who died in episode 5 – "The Bells"?
The Lannister's twins
The Clegane brothers
Varys 
Euron Greyjoy
Qyburn
A lot of innocent people
The show
Game of Thrones Lost Its Edge
Unfortunately, it looks like Game of Thrones is no longer it! It became more like an overrated Hollywood production than what it was initially. 
Many fans believe that after the first four episodes (out of 6 to remind you), GoT is beyond repair. 
The fourth episodes got a score of 6.6. The lowest score an episode had so far was 8.3!
What do you think?
Kit Harington Hosting SNL
This was a couple of weeks ago so it is hardly news. However, talking it over with some friends we realized there are still many people who didn't see it or knew it happened. 
So here it is, Kit Harington, Jon Snow, The King of the North, giving his Saturday Night Live opening monologue. 
Two important thing to mention.
He brought some cool friends.
He is beardless 🙂 
Game of Thrones Season 8: Episode 3 is Coming
This site is all about the spoilers. The blog pages, news, quizzes and everything else, if you don't keep up with the show and afraid you will see something by mistake, just close this browser and walk away. Still, we know some fans are watching the show a little later than each Sunday 9pm ET so we will delays the season 8 spoilers just by a little bit.
One small spoiler for the second episode in season 8 is that nobody actually died in this episode. We had to go to our Game of Thrones deaths list to see if it happened before.
This second episode was undoubtedly a stage setting for the coming deaths and it is more than certain that episode 3 on the last season of Game of Thrones will increase the total average of deaths per episode.
One interesting thing will be to see how this episode will be captured in the next poster of Beautiful Death. 
Game of Thrones Season Official Tease: Aftermath
We are getting more and more details about Game of Thrones season 8 almost every day now. This new official teaser, called "Aftermath" is by far, the most creepy. 
With a ominous background music, howling wolf and chilling atmosphere. We see Needle, Bran's wheelchair, Longclaw, Jaime's gold hand and more. But we don't see anyone!!!! 
Oh my god! Are they all going to lose the war and die?
Game of Thrones Season 8 Official Promos: Together & Survival
HBO released 2 new Game of Thrones season 8 promos on the same day. While we welcome anything from this highly expected season, this great new promo is still disappointing in a way.
Most of the short scenes in this promo were already included in the first promo. However, some important new details are shown in each one. For example: Arya is going to reunite with Jon Snow!
Game of Thrones Water Show at the Bellagio
Every now and then, HBO releases something and you think to yourself "this is freaking awesome. There is no beating that". And then the next thing comes and you are amazed. It was true with the first teaser for the eighth season, the second teaser and, the trailer and with so many things. 
Now, it is on another level again. The Bellagio in Las Vegas Nevada with its famous water show fountain created a surprise for its visitors. 
While not officially released by HBO, this video shows the opening title music along with shadow images and more.
The entire sequence is nothing short of amazing. Our favorite part starts at 2:11.
First Game of Thrones Season 8 Trailer
555 days after the last episode of season 7 of Game of Thrones was aired, we are getting the first season 8 trailer. 
It has been a long overdue. Show's shooting was completed months ago. Until today, we only got a few short teasers, some photos and a Bud Light commercial.
However, from what we can tell from this 2 minutes trailer, our wait is going to be worthwhile. 
This trailer is awesome and season 8 is going to explode!
What would you do for the Throne?
Watch this short video to see some fan's examples to what they will do for the throne.
Honestly, it is not much and they could have just release a real trailer instead but…
Did You See the New Photos?
HBO released several photos from Game of Thrones season 8 showing few major and some not as major (Davos Seaworth?) characters and the internet is going wild. 
So far we were only given a few short trailers and we all agreed, we want more Game of Thrones trailers. So, everybody are looking for clues in those photos. The way Cersei stand, the type of armor Jaime wears, Davos?
Only one thing is still the same. Jon Snow looks troubled and sad as always. Go Jon!
Great! Another Trailer. Or Is It??? What??
Super Bowl LIII was aired last night and with it, the world known commercials. While we generally appreciate commercials and Super Bowl commercials even more, it was quite a surprise to see the Game of Thrones advertisement to Bud Light.
We will let you say if you like of not. Check our weekly Game of Thrones Poll if you want to share your opinion.
It Is Finally Here (Almost)
After long enough wait, Game of Thrones premiere date is official.
Sunday, April 14, 2019.
The date was released with a trailer that shows…well, words are really unnecessary. It just gave me the chills. 
Make sure you have you Game of Thrones Season 8 countdown updated!
Kit Harington and a Dragon in Non-GoT Clip
Well, this is no even Game of Thrones stuff but we think it is great. Instead of explaining, just watch it.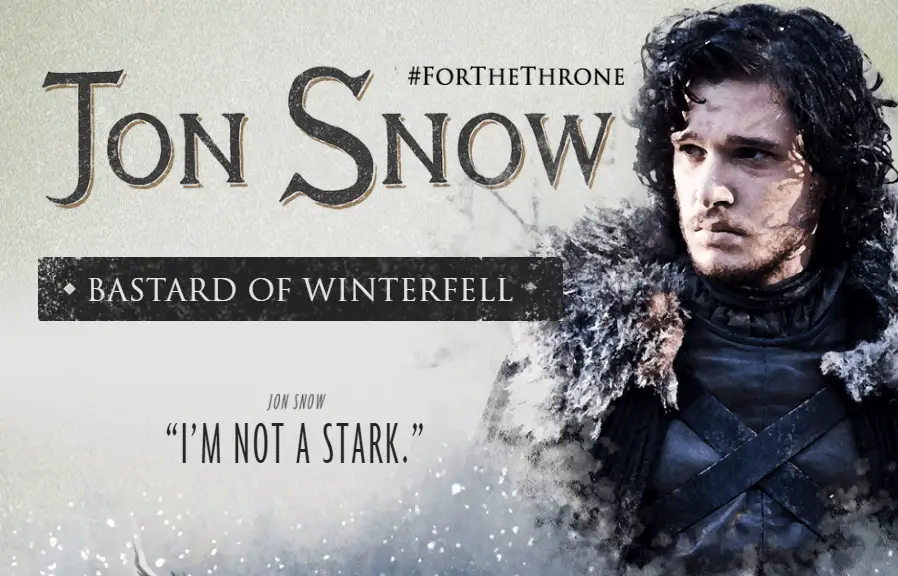 Well this is not exactly news-news. But it will be interesting for Game of Thrones fans who don't know it yet. As expected, HBO are planning to keep the hype for the eight and final season of Game of Thrones at all time high until it is aired if not longer. Therefore, they keep releasing teasers and other material to make sure we keep want more. 
This site is telling the story of the main characters on their journey to the Iron Throne. Drawings, quotes, behind the scene clips and more.
A true GoT fan delight.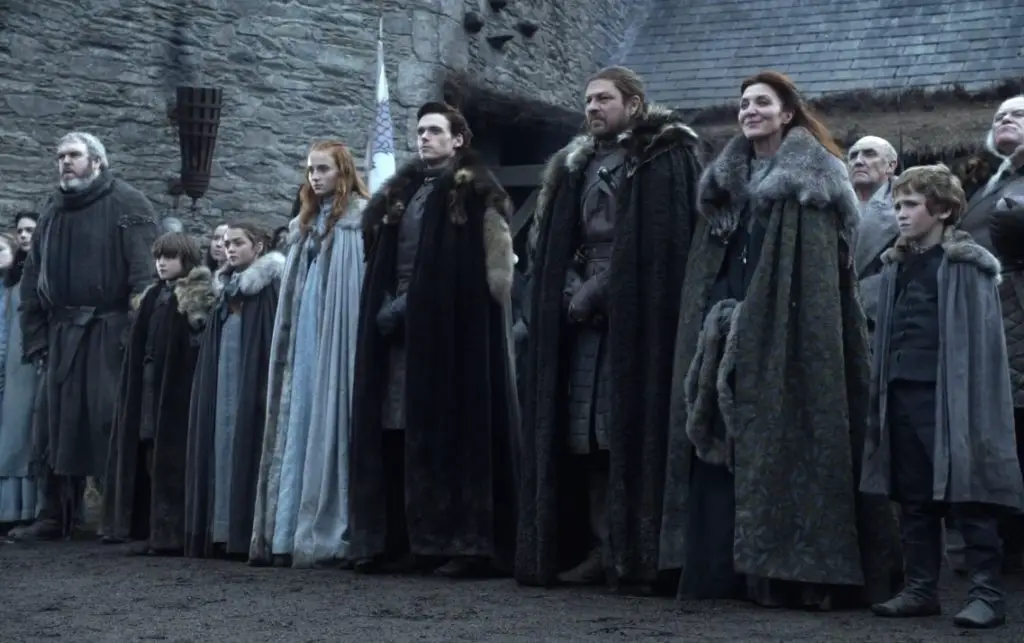 Game of Thrones Reunion - Is this for real??
HBO refrained from confirming. Until now. Yes, the Game of Thrones reunion is a real thing and it is happening. In fact, it already happened. Shot earlier this year, this reunion included cast members that are no longer with us like Sean Bean (our beloved Ned Stark).
Want to see it? So do we. However, it looks like it will not be aired any time soon as HBO will use it as an additional content to the last box set.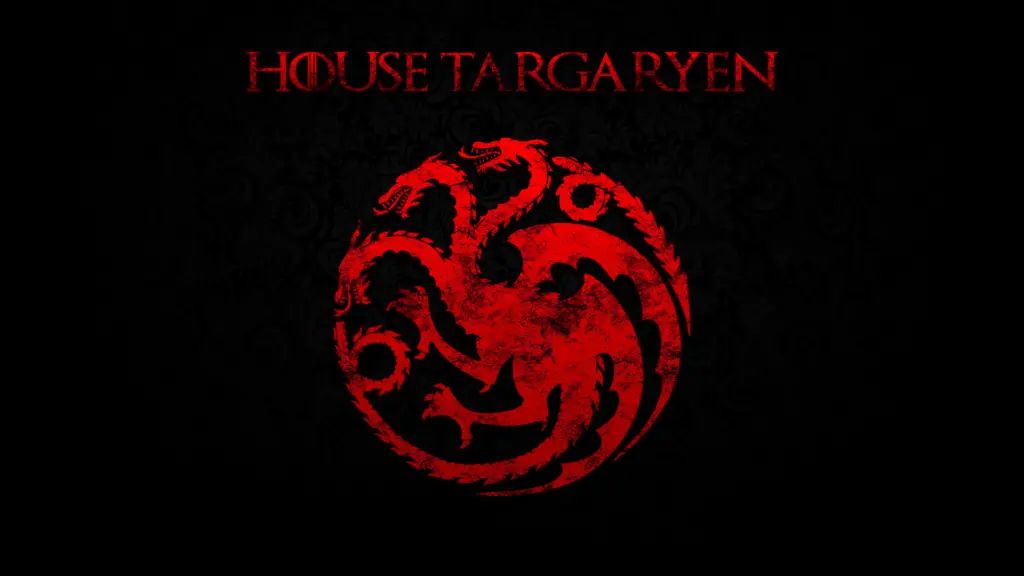 Game of Thrones prequel - The Long Night
House Targaryen is a major house in Game of Thrones. And now, 5 months or so before season 8 is aired, Daenerys Taragryen seems a legitimate ruler to the Seven Kingdoms. However, its legacy is not as long as some of the other houses like House Stark or House Lannister.
In the Game of Thrones prequel that is currently under production, set to about 5,000 years before Game of Thrones starts, there are no Targaryens at all.