Game of Thrones Funko Pop!
Funko Pop! figurines took the world of collectibles by a storm, making adorable and unique capture of characters and people. It was only natural it will have large scale impact on the fans of the show. Creating an extremely large number of Game of Thrones Funko Pop! figures fans can collect and add to their Game of Thrones merchandise. The number of different Pop! continues to grow, constantly adding more secondary characters and different variations of primary characters, like Jon Snow, Daenerys Targaryen and characters that are dead long ago.
Funko items increase in a rapid speed and so is the variety of its offers. Under the umbrella of the Funko brand you can find, Dorbz, Vinyls, Pocket Pop! keychains, Action Figures, Mystery Minis and more. All of those have their representations for our HBO show but in this page we will focus mainly on the most popular one, the Game of Thrones Pop! (or Pop! Vinyl).
The majority of the Game of Thrones Pop! figures are less than 4 inch tall. They have their unique bubble head and black eyes. While being so very small, they still capture pretty well the essence of the character they represent. They are usually affordable and cost $10-$20. However, there are exclusives that are only released on special occasion (like Comic-Con) or for a specific store (like Hot Topic). Those exclusives usually have unique characteristic to them, like: Scarred Tyrion Lannister, Gold Dragon Daenerys, etc. As one can imagine, the exclusive Game of Thrones Pop! usually cost more (sometimes even a lot more) than the common ones. Their rarity fluctuate based on availability and demand. The most expensive one on the market now is the headless Ned Stark. Its price can reach a few thousand dollars.
The guide below shows all of the Game of Thrones Pop! currently available. They are ordered based on their release time. There are also few different types of Pop! Other than the common ones, there are Ride, Deluxe, Super Sized, Bundle and Icon. Some of the Pop! below are marked as "Rare" to indicate they belong to an exclusive edition. 
For unknown reason, there are missing and duplicate numbers like 36 (missing) and 38 (duplicate).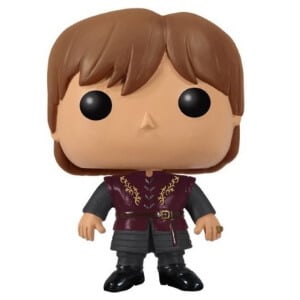 01 Scarred Tyrion Lannister - Rare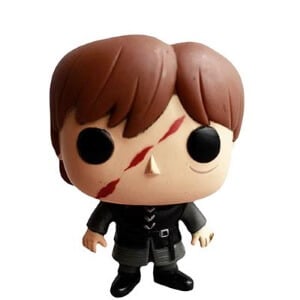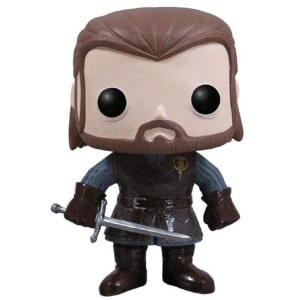 02 Ned Stark Headless - Rare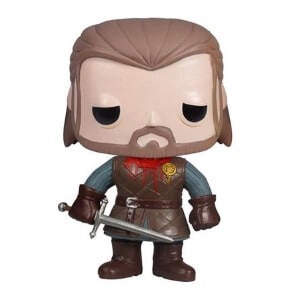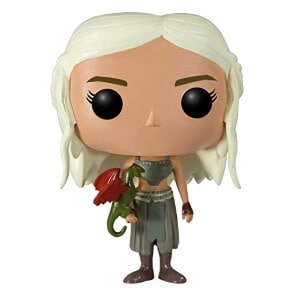 03 Daenerys Targaryen with Gold Dragon - Rare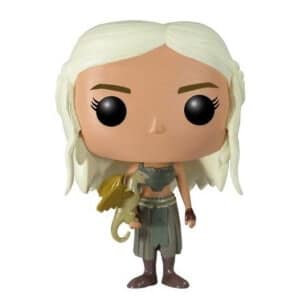 03 Daenerys Targaryen with Red Dragon - Rare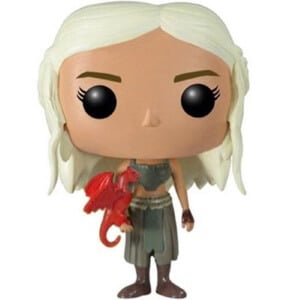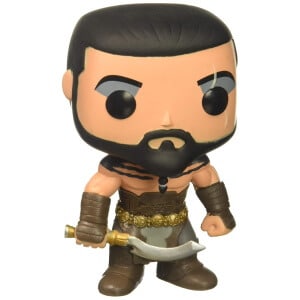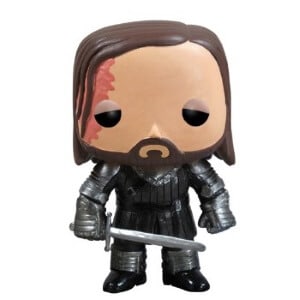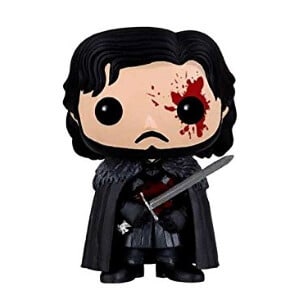 07 Jon Snow Beyond the Wall - Rare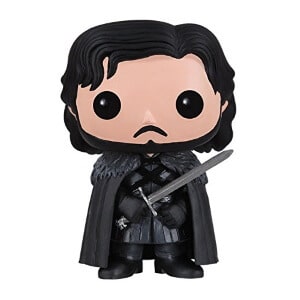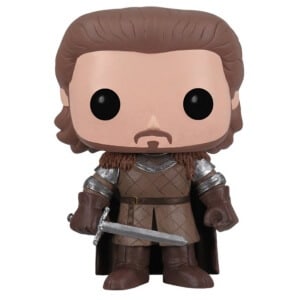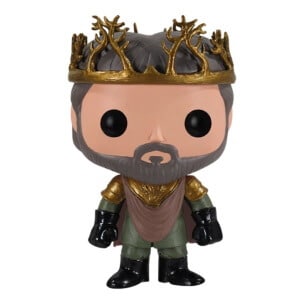 13 Bloody Brienne of Tarth - Rare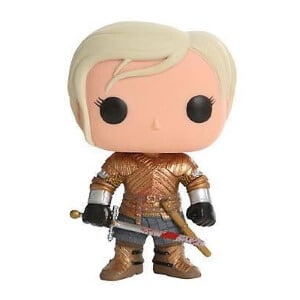 21 Battle Armor Tyrion Lannister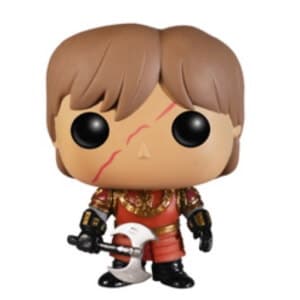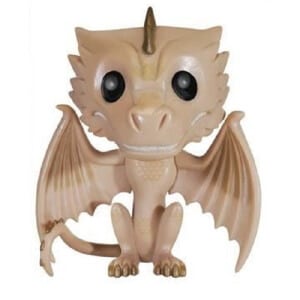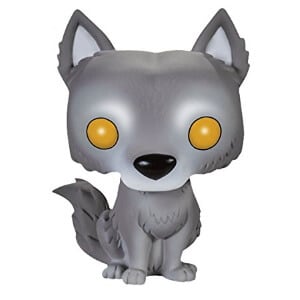 24 Wedding Daenerys Targaryen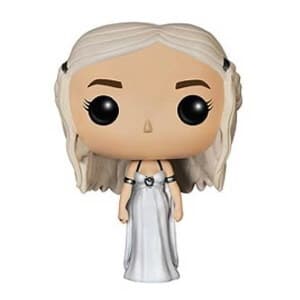 25 Mhysa Daenerys Targaryen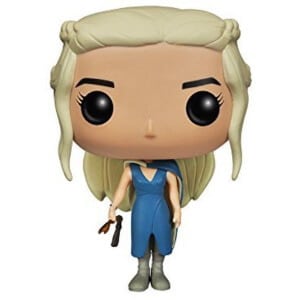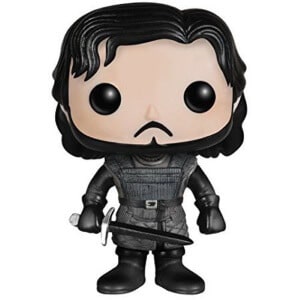 26 Muddy Jon Snow Castle Black - Rare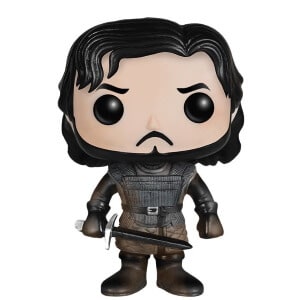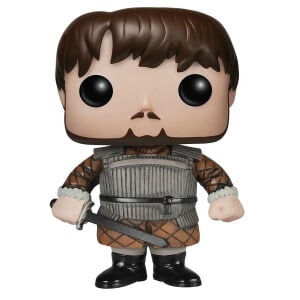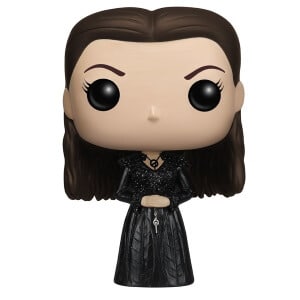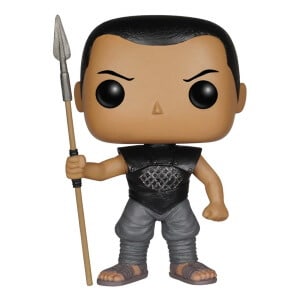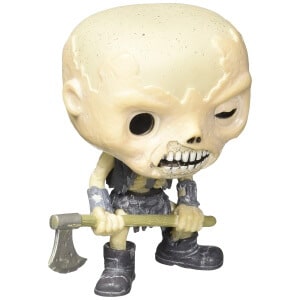 34 Viserion 6" Super Sized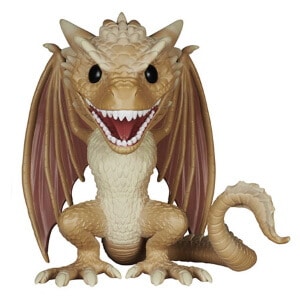 35 Golden Hand Jaime Lannister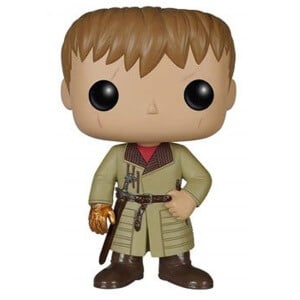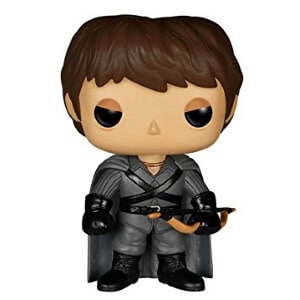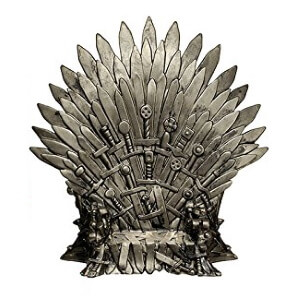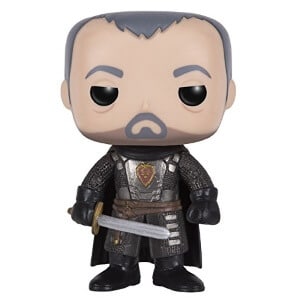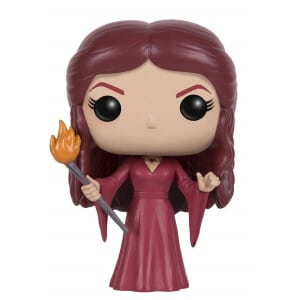 42 Translucent Melisandre - Rare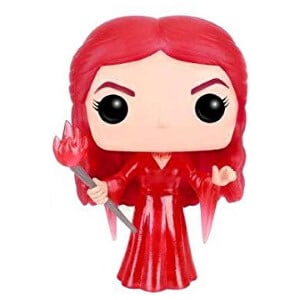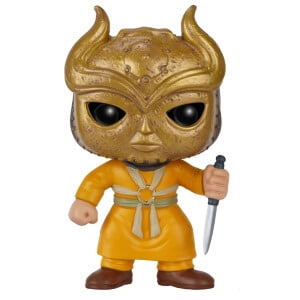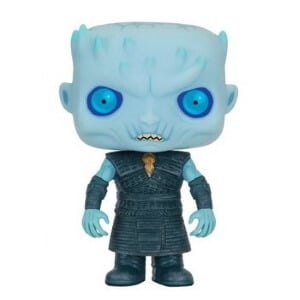 44 Night King Glow in the Dark - Rare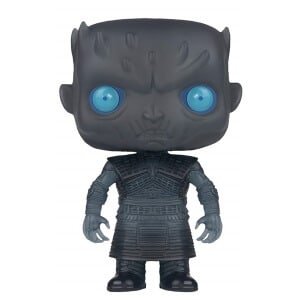 48 Mag the Mighty 6" - Rare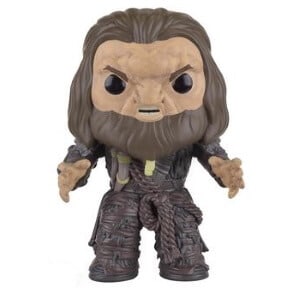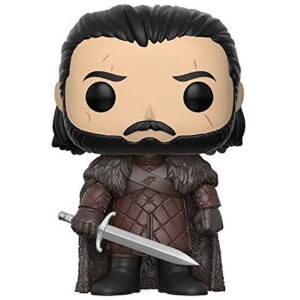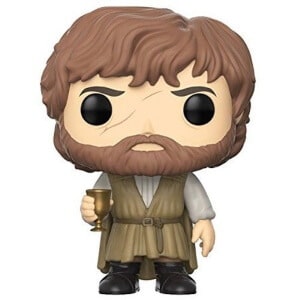 53 Snowy Tormund Giantsbane - Rare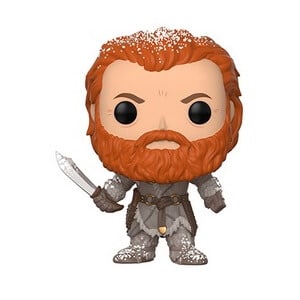 54 The Mountain Armored - Rare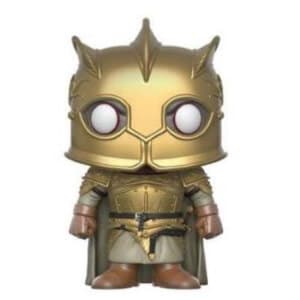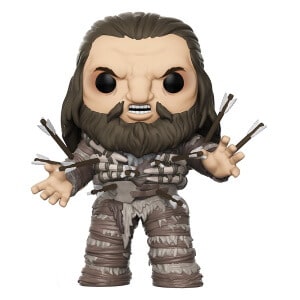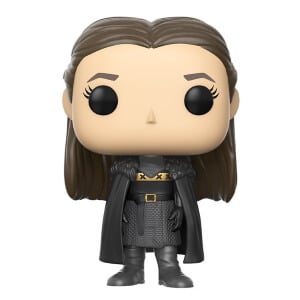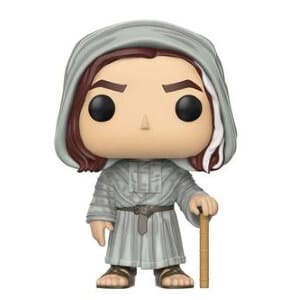 58 Night King & Icy Viserion - Pop Rides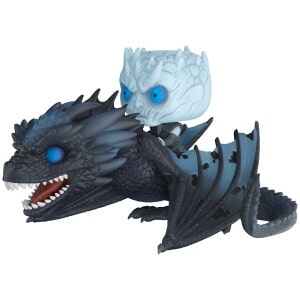 59 Daenerys Targaryen (White Coat)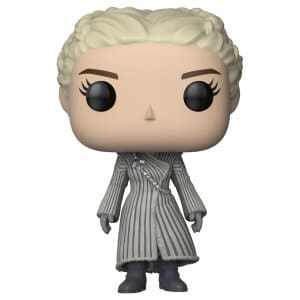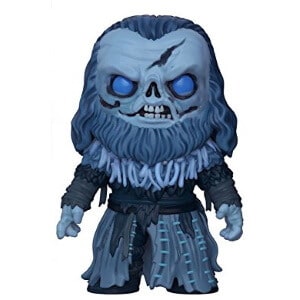 61 Jon Snow (Beyond the Wall)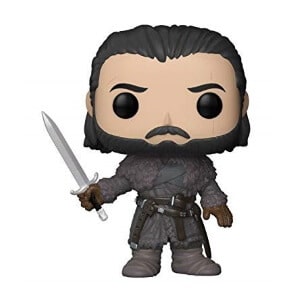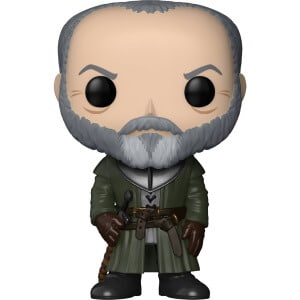 63 Daenerys on Dragonstone Throne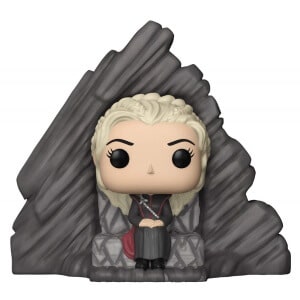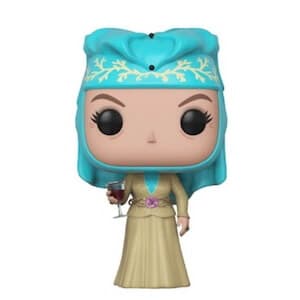 65 Beric Dondarrion with Flame Sword - Rare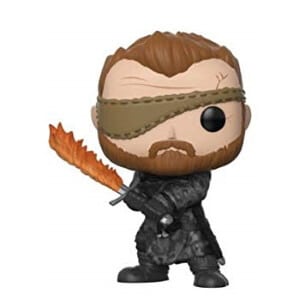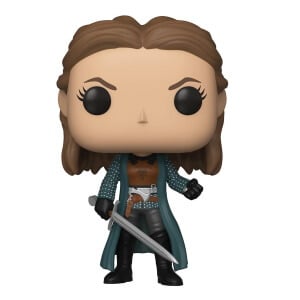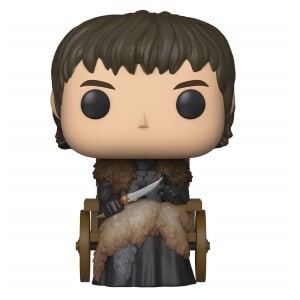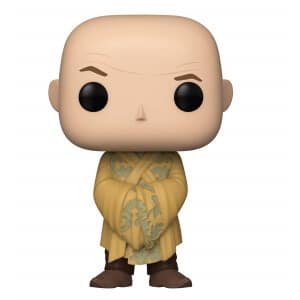 69 Children of the Forest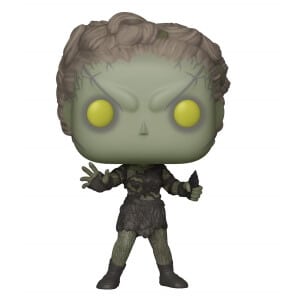 69 Children of the Forest Metallic - Rare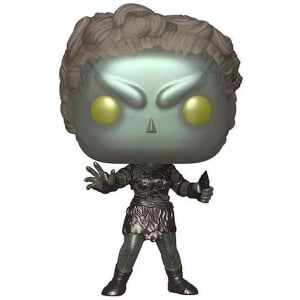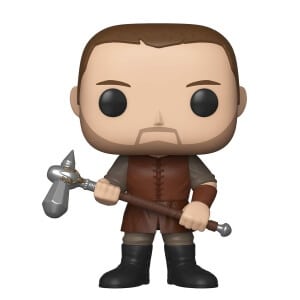 71 Tyrion Lannister on Iron Throne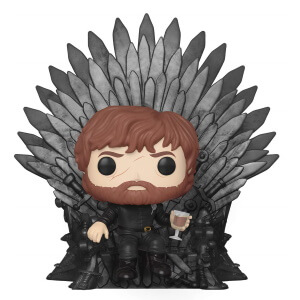 72 Jon Snow on Iron Throne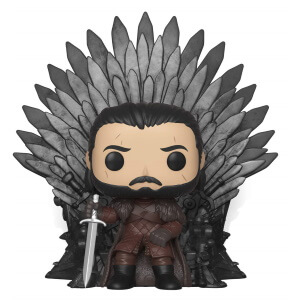 73 Cersei Lannister on Iron Throne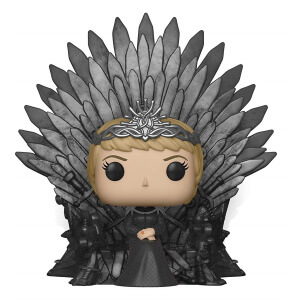 74 Night King on Iron Throne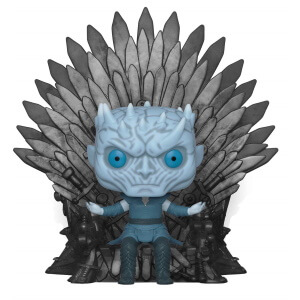 75 Daenerys Targaryen with Iron Throne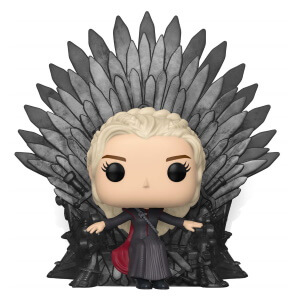 3-Pack: The Creators - Rare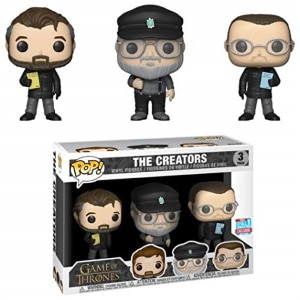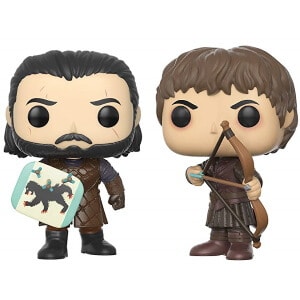 Jon Snow and Bran Stark - Rare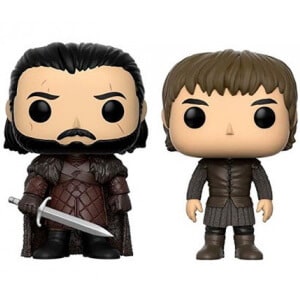 Khal & Khaleesi Wedding - Rare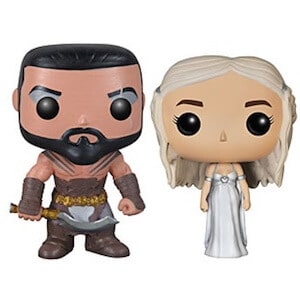 Metallic Daenerys & Drogon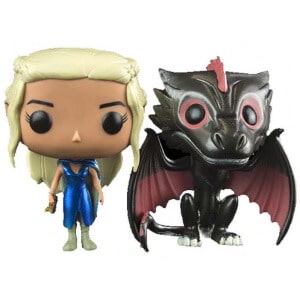 Khal, Khaleesi and Rhaegal