Khal Drogo, played in Game of Thrones by Jason Momoa, is a true alpha male. He is tall, strong and fearless. We meet him in the beginning of the show when Viserys Targaryen arranges for his sister, the fragile Daenerys, to marry Khal Drogo. Viserys tells his sister that Drogo was never defeated in battle and that is why he has such a long braid. He is ruthless and leads his people the way he thinks is right. When someone is disrespectful to his new wife, Khal Drogo kills him with his bear hands. 
Everything we see and learn about Drogo makes us think he is the strongest character. No match to anyone else and that he will win it all. How naive we were…
The fact he was killed in the first season is surprising because he is a character we remember throughout the eight seasons and has a tremendous impact on the way things unfolded. Moreover, despite being so savage, he is one of the more beloved characters from the show and Khal Drogo costume is still very popular.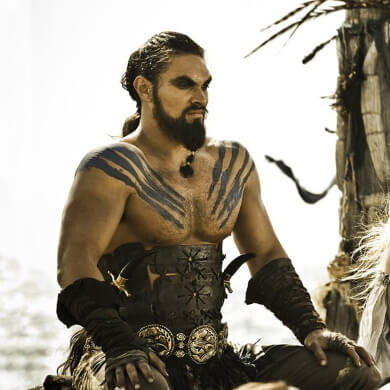 How to Wear Khal Drogo Costume
Khal Drogo costume is one of the easiest Game of Thrones costumes you can wear. There are only a few distinctive features you need to apply and that's pretty much it. Unlike Daenerys or even Jon Snow costumes that has multiple dress up options, Khal Drogo has only one. Follow this list to see what is mandatory and what is optional to make a successful Khal Drogo costume.
If your partner is wearing a Daenerys Targaryen costume, wearing a Khal Drogo costume is even more than fitting. That is of course, only if you are not going to be walking around in cold areas because this costume doesn't have too many layers to keep you warm.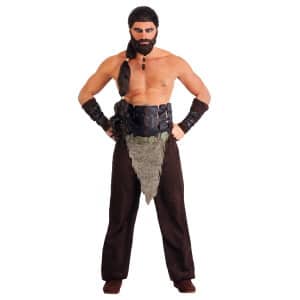 This is a new addition in the Khal Drogo costume section and pretty much everything you need from clothing point of view to make yourself into Khal Drogo. It includes the pants with the loincloth, the belt and the wrist guards. Add the hair and you are almost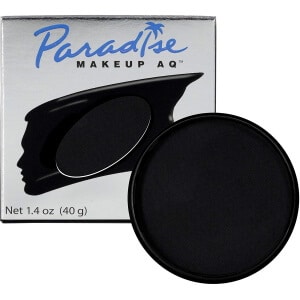 If you want to successfully wear this costume is it mandatory you will use the black body paint. Although Drogo didn't always wear it, the four black lines on his shoulder/chest are very distinctive and associated with his character.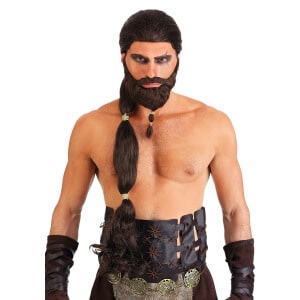 The Dothrakis must cut their hair when they lose a battle. Khal Drogo long braid is a testimony to his fighting capabilities. Wearing the black long hair wig is a must for this costume. Together with the black braided hair Drogo has, the braided beard is another famous feature.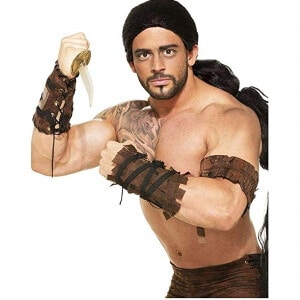 This wrist guard set is made out of fabric and includes the armband. While the wrist guards are a must for this costume, the armband is really unnecessary.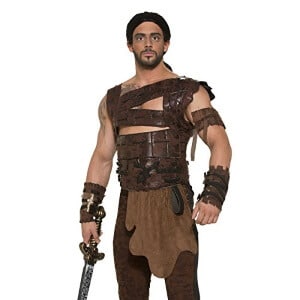 This is not exactly the armor Khal Drogo is wearing but it does look like the one some of his men do. If you are good with your hands, you can easily modify it to be similar to the armor his has by removing the leather from the chest area.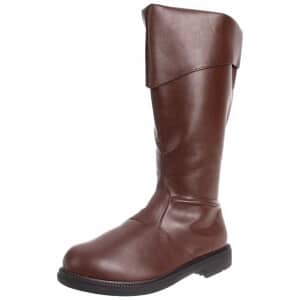 Much like the rest of what the Dothraki men wear, this is a simple brown leather (or synthetic in this case) boots. If you are wearing a long brown pants, you can probably get away with almost any kind of shoes.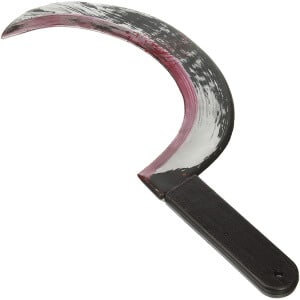 Arakh is the name of the Dothraki weapon of choice. It is a type of a sword with a round, half a circle like blade. This one is made out of plastic and has red paint over it to make it appear bloody.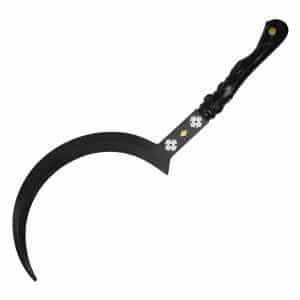 This is a Khal Drogo Arakh made out of foam. it is 39 inches long. It was painted to make the foam look like wood and metal.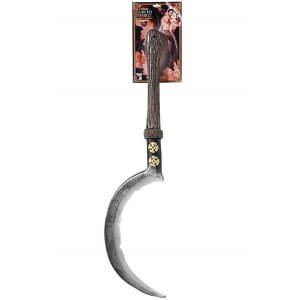 Another Arakh made out of plastic. Unlike the previous one, this one was created with features and paint to make it look like it was used.