It is surprising that Margaery Tyrell costume isn't more popular as she was one of the more delicate and beautiful ladies in the Seven Kingdoms of Westeros. Actually, according to one of our Game of Thrones polls, she was voted the second most beautiful woman in HBO's Game of Thrones, after Daenerys Targaryen. She married to Renly Baratheon, then Joffrey Baratheon and then Tommen Baratheon. All of them ended up dead (any pattern?). 
Margaery thought she knew how to play the Game of Thrones. Her not-so-sophisticated plan was to become a queen by marrying whoever was most probably be the next king. She was clever but not clever enough. If she was just a little smarter, she might have outlived the wildfire. This is what happens when you mess with Cersei Lannister. Because when you play the Game of Thrones, you win or you die.
To dress with a Margaery Tyrell costume you only need to have a couple of key elements. You need to have one of the more famous Margaery Tyrell dress and a Margaery Tyrell Wig. That should be enough. However, if you are looking to increase the "recognizability"  of the costume and become more associated with Margaery Tyrell, you can include some roses symbols for the house Tyrell sigil. We are showing some good examples below. 
Margaery Tyrell dresses were always very fashionable, made to look like they are made from high quality material and with high attention to details. They were also always with a very deep cleavage. Very. Maybe except for that one time when she was caught by the High Sparrow army and forced to wear rags. 
While she had at least a dozen of different dresses, including the famous Margaery Tyrell wedding dress, this one probably captures the essence of Margaery the best. The clean skirt, the decorative chest and the rose belt.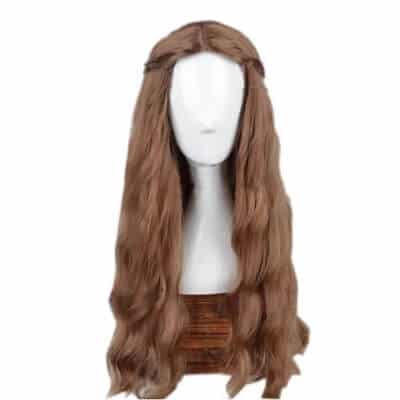 Margaery Tyrell hair was light brown and very long. Through the show's episodes she wore it a few different way so there is really no bad way to wear it.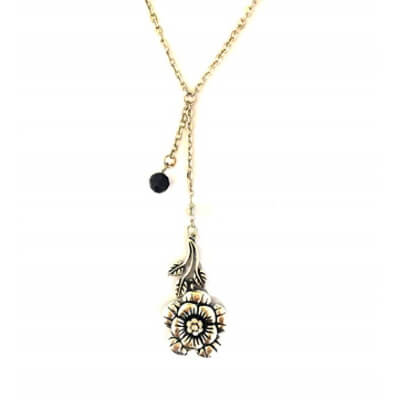 Don't bother looking for jewelry to complete your Margaery Tyrell costume. Although surprising, she rarely wore any special item. This pendant, while beautiful, is only to symbolize the house sigil, the Rose.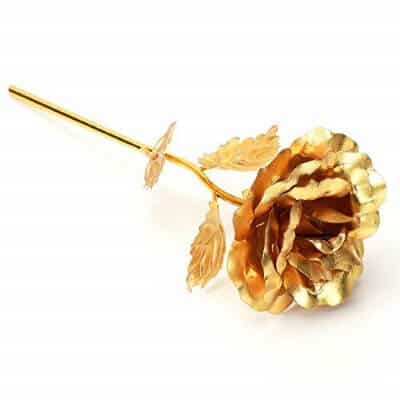 House Tyrell Sigil is a golden rose growing on a green field. In fact, they put their roses so much all over the place that even lady Olenna had enough of that.