The Brienne of Tarth costume is a popular Game of Thrones costume that you can wear for Halloween, Game of Thrones party or a LARP (Live Action Role-Playing). The costume has several distinctive features that can make it easily recognizable but at the same time, not so easy to come by. The Brienne of Tarth costume is a "hard" knight outfit. Unlike many of the other Game of Thrones costumes we cover in our site, that are made from fabric. This requires you to make sure that your Brienne armor fits you comfortably and does not limit your movement or weights heavy on you. Whether you wear the Brienne of Tarth costume for Halloween or a ComicCon, chances are, you will need to wear it for several hours at least.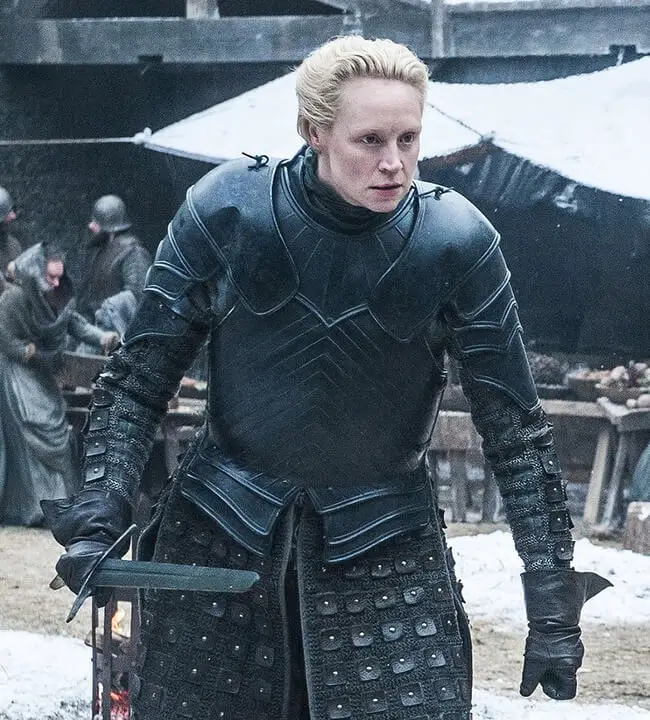 So how to successfully transform yourself to Brienne of Tarth? Just follow the items and the steps in this guide. Naturally, this costume will work best if you have a slightly bigger than average build.
You will mainly need to have the two most important parts: the Brienne of Tarth armor and the short blond hair. Then, you can add the sword, which is recommended to have the Oathkeeper, gloves and belts.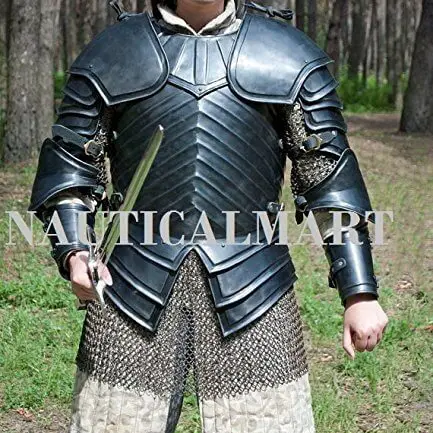 This is a handmade armor made from steel and metal. It is created by NauticalMart. This high quality Brienne of Tarth costume comes in an adult large size but custom sizes are available by the manufacturer.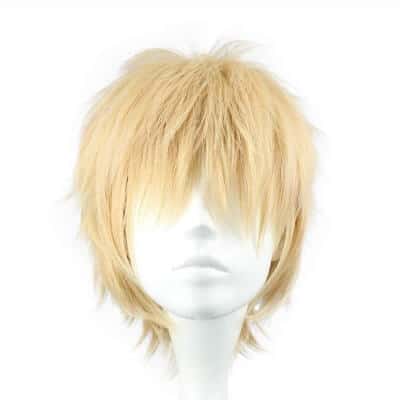 This is a short hair blond wig. It will be very useful as Brienne of Tarth hair to those who don't have such hair to begin with. The wig might require some products to style the hair like Brienne's.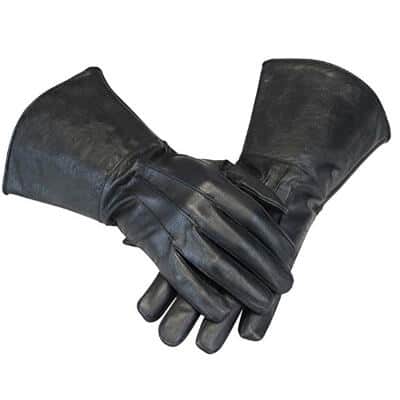 A pair of medieval leather gauntlets made from 100% Sheep Leather. A great add-on to your costume.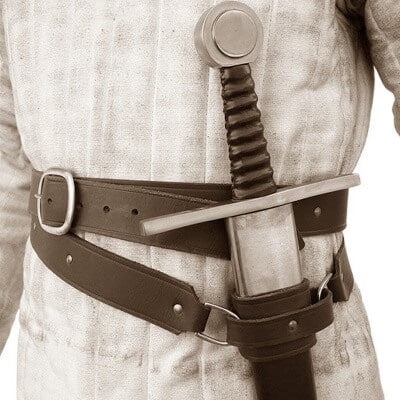 This is an extra large knights double belt with a sword frog. It is 111 inches long so it is made to be wrapped twice around your hip with a frog for your sword.
This Oathkeeper sword is made out of rigid foam and designed to be worn with your costume. Although it is made out of foam it is pretty remarkable with a 43″ length. There are other Oathkeeper swords in the Jaime Lannister costume page.