Hodor was one of the most lovable characters in Game of Thrones. An extremely large man with a childlike demeanor. For 54 whole episodes we had absolutely no idea why he was called Hodor or why he is slow. In the fifth episode of the sixth season it was revealed in a Bran Stark vision with the hold the door scene that brought most Game of Thrones fans to tears. That was one of the highest rated Game of Thrones episodes with an average score of 9.7. Being the typical nonhero, Hodor costume are far from being popular. Still, There is some demand for this costume.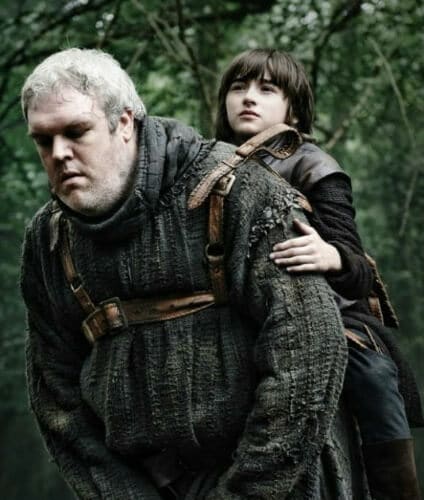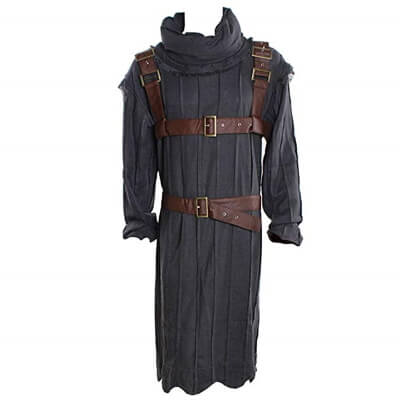 During the time Hodor was with us, he wore mostly ragged clothes. So it is pretty difficult to create the Hodor costume that will be easily recognizable. That said, most of the time Hodor was carrying Bran around with some kind of harness so that would be your best bet! It goes without saying that if you are interested to wear this costume, it is best if you are big and tall.
This great Hodor costume is made of two parts. The large tonic and the belt. Although it is only two parts, it looks like a complete Hodor outfit. Being a rare costume, it will be easy to surprise your friends.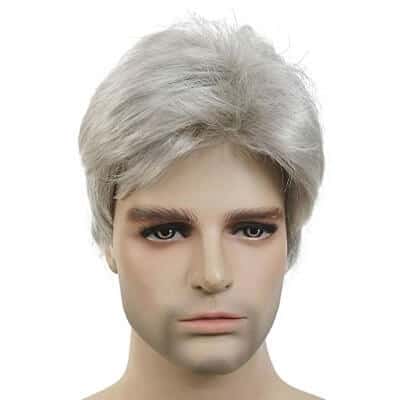 This is grey/white hair wig meant to be added to your costume to help you get the desired look. You might need to work on the hair a little with some hair product to did the style you are looking for.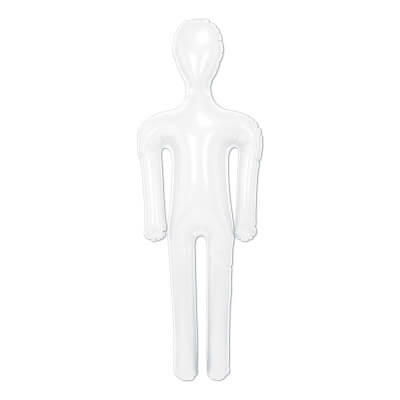 Although being very large and strong, Hodor never fought or held a weapon. Instead, he was carrying Bran around. If you feel like going the extra mile with your Hodor costume, this is an unexpected add-on.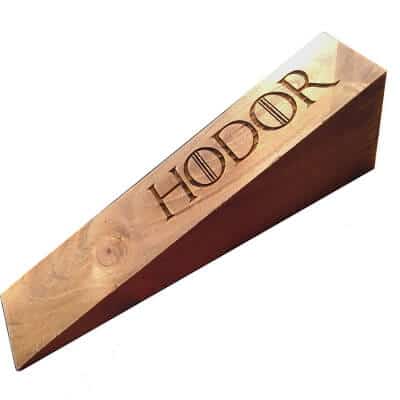 It is hard to imagine someone not recognizing you with the Hodor outfit, wig and inflatable Bran. However, if it happens, you can use this best selling Hodor door stopper as a prop.