Unlike Daenerys Targaryen costumes which are diversified, colorful and attracting, Jon Snow's costumes are pretty simple and mostly have one strong color base, black. The reason for that is simple. In the first season, Jon joins the night watch and dresses in all black, "like a crow". The weather on the wall is snowy and cold which requires him to wear furry capes. Snow's costumes are easily completed with his sword, Longclaw and a wig. Jon Snow season 8 costume is no different than what he wore throughout the show. That is mainly black and brooding face.  
Jon Snow Night's Watch Black Costume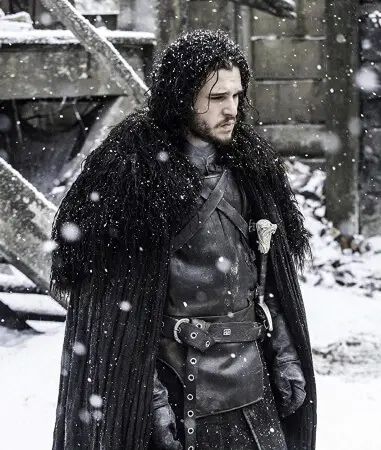 There he is, the lord commander of the night watch, the king of the north, the bastard, Jon Snow in his usual appearance also know as the crow outfit or the Night's Watch outfit. Black leather outfit, black fur cape and a serious look.  For his costume, you can buy a complete set or build your own.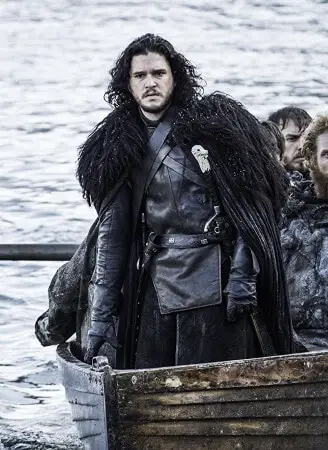 Jon Snow Full Costume Set
This costume's design is similar to the previous one in the design. The color of the material is a little more black. It includes: a cape with attached fur, belt, waistcoat with rivet, gloves and a kilt. There is no leather here also. It is mostly cloth and Poly Urethane. 
Missing: boots, a wig and a sword.
Jon Snow Season 7 Costume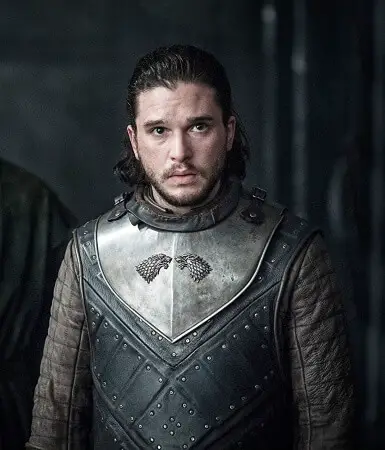 Season 6 was probably the first time we actually see Jon Snow in a different outfit but it was in season 7 where his outfit really evolved and became something more elegant. 
While he keeps wearing furry capes (what can you do? Winter is Coming), his leather armor has more patterns to it and his neck armor has the Stark sigil, direwolfs on it. And possibly, hair gel.
If you are going to wear as a Halloween costume in the cold east coast, you should be set with this one.
This is a complete set for Jon Snow season 7 costume. It includes: vest, shirt, cape, gloves, gauntlets, neck armor, neck wrap, belt, sheath , leglets and pants.
It is not a cheap set but the amount of stuff you get and the attention to details it was designed with makes it a pretty good deal.
This is another complete set for Jon Snow costume. In high level it is similar to the previous costume although the colors are a little different. 
This one includes: top, long vest, belt, glove and cuffs. It is mostly made out of leather. Comparing to the other one, this one is missing the fur cape but unless you really want it, this is so impressive as is that no one will notice it is missing anything.
Jon Snow Costume Accessories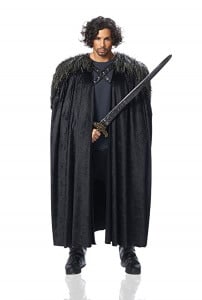 A basic polyester cape with faux fur collar and faux leather studded straps. In case you are planning to build your own costume and not use a set.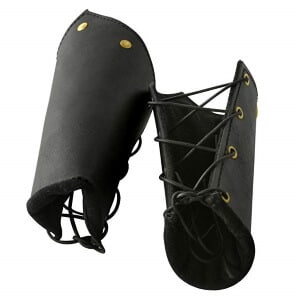 Black leather arm guard to complete the look of a night watcher. Made from real leather with laces.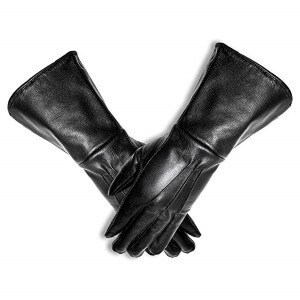 Real leather unlined gloves gauntlets. Perfect snug fit with soft stretchable leather.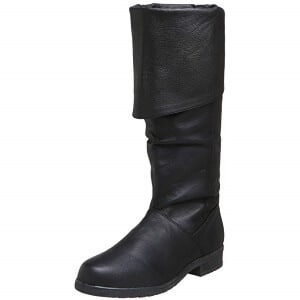 A perfect match to your black gloves and cape. Black pig leather boots. Goes up to your knee.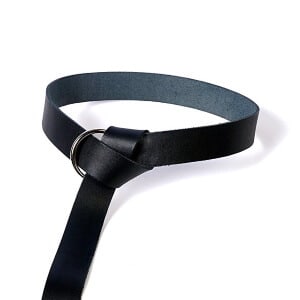 High quality basic black leather ring belt. This is how they used to do it in the medieval times before holes were invented.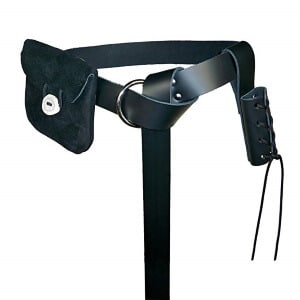 This package includes: a black leather ring belt, rustic suede pouch and frog from top grain leather with laces to hold a sword.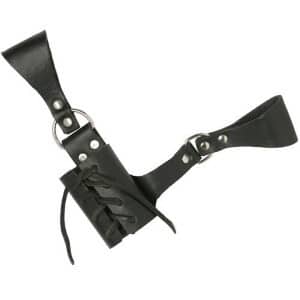 This is a good piece to buy if you are only missing the frog. It can fit any belt and somewhat adjustable.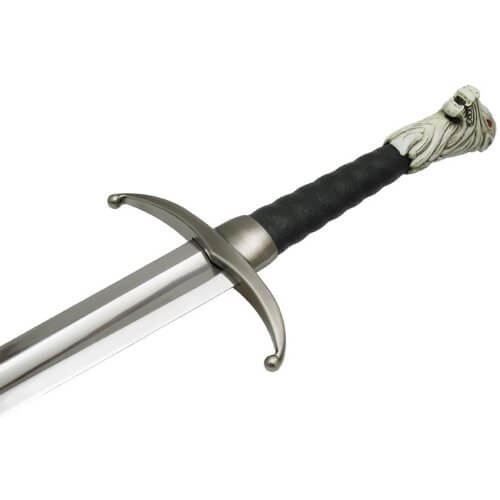 This is a fully licensed and serialized numbered Jon Snow Longclaw metal sword. Overall Length of 45 3/8". Weight: 4 lb 6 oz. The pommel is the direwolf head. Comes with a certificate of authenticity and a wall-mounting plaque of silk-screened wood bearing the oath of the Nights Watch.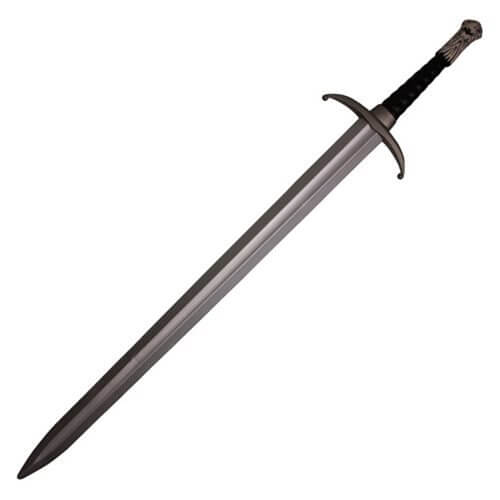 This is a 1:1 replica of Game of Thrones Longclaw Sword. It is made out of foam and comes with collector box. It was molded and painted to look exactly like the sword lord Mormont gave Jon Snow. The fact that it is made from foam makes it cheaper and safer to use around people.
Dressing up in a Jon Snow costume isn't too difficult.  Whether you choose to buy a complete set or build your own. As long as you get a black furry cape, Jon Snow wig and the Longclaw, you are set.