Important note for Halloween 2023 – Due to the time that passed since this great show was aired, it is becoming more and more difficult to keep the list of vendors that have those costumes updated. If you reach a "product currently unavailable", your best chance is to search on Amazon or HalloweenCustomes.
It's almost Halloween time and you want to get a wildlings costume. Wildlings costume can work great if you are dressing up together with a group of friends. But it also works very good if one of you is wearing Tormund Giantsbane costume and the other person wears Ygritte costume. Of course, the ultimate couple would be the male wearing a Jon Snow costume and the woman a Ygritte costume. And yes, in case you are unsure of her name, it is not "Jon Snow and Ingrid" or "Jon Snow and Egret". That beautiful wildling woman Jon Snow fells in love with beyond the wall is named "Ygritte". And to those of you who are unaware, the two Game of Thrones actors, Kit Harington and Rose Leslie, are a married couple. 
Like other wildlings costumes, Ygritte Halloween costume can be made at home as a DIY project. You can follow the same steps as in Tormund Giantsbane costume because let's face it, the male wildlings and the female wildlings dress the same. If you are looking for a Ygritte costume to buy, this one is recommended. It is made with quality material, has a nice figure to it and comes in different sizes. True, it is more on the sexy side comparing to the original Ygritte outfit but, why not? It can be completed by adding matching pants, more faux fur, a bow but more importantly, red wig to match Ygritte's hair.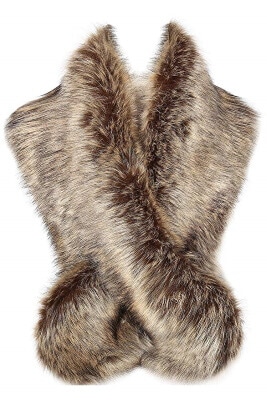 This piece of faux fur can help you go a long way with building or improving your Ygritte Halloween costume. You can either wear it as is or cut it to pieces and glue it to your costume.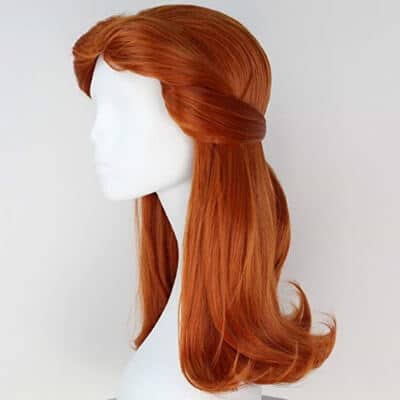 Ygritte's hair is fiery red. Her hair stand in contrast to her fair skin and rugged wildlings clothes. This wig is close in color and in length.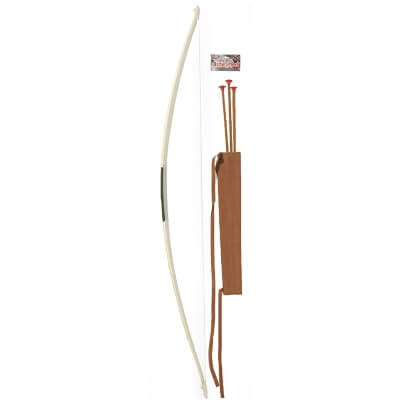 Lucky for you. This costume does not require much accessories. Obviously, Ygritte didn't wear any jewelry. This set of bow and arrows can help you complete your costume.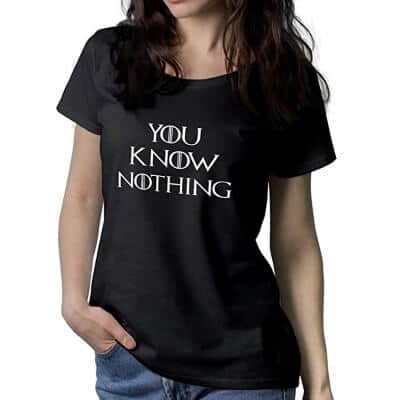 Here is a quick solution for Halloween. If your partner goes as Jon Snow and you don't feel like making the effort of wearing a complete Ygritte outfit, get this t-shirt with the famous Ygritte saying.