Plus Size Game of Thrones Costumes
Important note for Halloween 2023 – Due to the time that passed since this great show was aired, it is becoming more and more difficult to keep the list of vendors that have those costumes updated. If you reach a "product currently unavailable", your best chance is to search on Amazon or HalloweenCustomes.
In the Seven Kingdoms of Westeros there is a place for everyone. So if you are looking for a great plus size Game of Thrones costume for Halloween, you came to the right place. While most of the other Game of Thrones costumes we cover have sizes of XL, XXL and sometimes XXXL, we decided to present a special section just for the plus size Halloween costumes. If you didn't find the costume you are looking for, check you favorite character page for plus size availability.
It worth explaining that while most of the costumes below are plus size, the model doesn't always seem like that. Unfortunately, this is due to the manufacturer marketing decisions. 
Plus Size Daenerys Targaryen Costume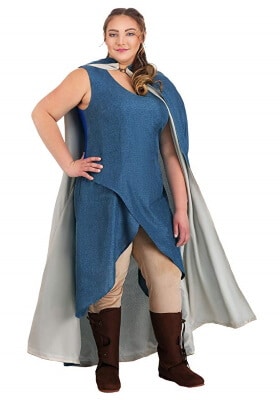 Daenerys plus size blue dress costume. One of the more popular outfit of the mother of dragons. A complete set of pants, dress and a cape with a large hood.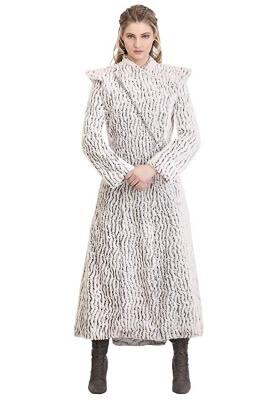 This large size costume is what Daenerys wore at the end of season 7 and also in season 8. High quality faux fur with a long 44" chain. Another popular plus size Game of Thrones Halloween costume.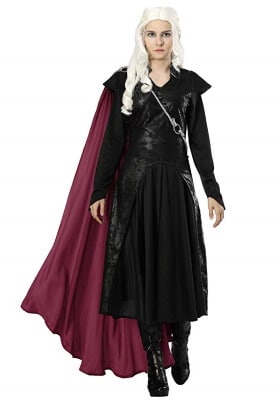 This costume is advertised as a plus size but it is only available in 1X. This is surprising especially since the other one we show on the main Daenerys costume page has sizes that go up to 3X.
Plus Size Cersei Lannister Costume
Those models look far enough from being called plus size. Still, this is how those costumes are sold. If you are missing accessories or looking for more options check the Cersei Lannister Halloween costume page.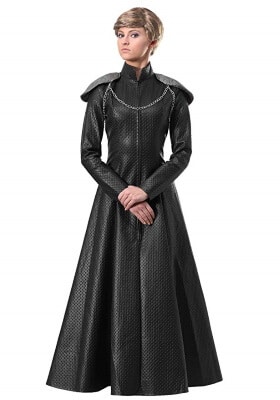 Wear your plus size Game of Thrones costume proudly with this complete queen Cersei costume.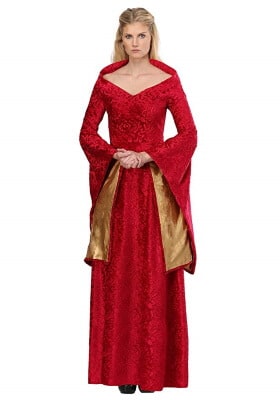 This red dress is sculpted velvet with wide portrait neckline. The flared hanging sleeves have gold satin lining. The skirt has 24" long train in back.