Daenerys Targaryen Costume
Important note for Halloween 2023 – Due to the time that passed since this great show was aired, it is becoming more and more difficult to keep the list of vendors that have those costumes updated. If you reach a "product currently unavailable", your best chance is to search on Amazon or HalloweenCustomes.
Daenerys is one of the most popular characters in Game of Thrones and the most beautiful woman in Westeros, at least according to our readers' opinion.  When we meet her for the first time, she is young, weak, inexperienced child. So weak, that her brother is trading her to be a dothraki wife in exchange for the crown. Some brother huh? As the seasons progressed, she becomes stronger and more powerful. Obviously, having 3 fire breathing dragons at your side doesn't hurt. But that's not the all story for Dany. As she grow, her conversations are more mature and she also provide some of the most memorable quotes in Game of Thrones. Many of the outfits she wears in the show are powerful as well, something that suits a Khaleesi, a Queen. Below are some of the different dresses she wore during the seasons. Naturally, for the complete look, one should wear a blonde wig (if needed) and some kind of dragon symbol.
Most Popular Daenerys Targaryen Outfit
The Mother of Dragon wore at least half a dozen different outfits during the eight seasons of HBO Game of Thrones and we are covering each one of those memorable outfits here. With so many different dresses, we might have well call her the Mother of Wardrobe and not Mother of Dragon. Choosing to wear a Daenerys costume for Halloween is the easy part. The hard part will be to figure out which one of those impressive outfits you would want to wear. Daenerys dresses are completely different between one and the other. Some, like season 7 & 8 outfits would work great as Daenerys Halloween costume for those cold end of October nights of the east coast. Others, like the Qarth dress, will better for a warm climate. They are also very different by design. As the Qarth dress is more of the fancy side, Daenerys blue dress is more of a clean style. 
Some people would like to wear the most popular dress while other will prefer the less popular. So in case you are interested, here is the order of popularity of Daenerys outfits:
Blue dress
Qarth dress
Season 8 white outfits
Season 7 black outfit
Wedding dress
Sexy dress
We cover each one of those options in details below so you can easily select the one you like the most. 
Daenerys Targaryen Season 8 Costume
We call this outfit Deanerys Targaryen season 8 costume although she wore this outfit first on season 7 (episode 6 of season 7 to be precise). However, there are more memorable scenes of Daeneryes wearing, this white/grey dress/robe in season 8. If you are thinking of making your own costume for Halloween, this is not one of the outfits we would advise you to make by yourself. The fabric and the shape of the outfit would make this DIY project a little challenging even for an experienced craftsman. Buying this Daenerys dress would probably make more sense. The price range is around 100 USD and the quality is pretty good. In addition, you will also get the chain with the three-headed dragon pin and the set of grey gloves.
Season 2 introduces us to a stronger Khaleesi. Her brother is gone. Killed by the hands of her husband, who is also not longer protecting her. As she goes to Qarth, a unique, mysterious and colorful place, she is wearing this marvelous, coral blue dress with small golden prints. 
This Daenerys costume, which is also known as the Qarth dress, is not an easy outfit to find in a good quality. One look on the original dress and you will understand why. The fabric of the dress is very delicate, the shoulders of the dress are connecting with a thin gold wired plate and other impressive features. The one that we are showing here is a pretty good replica. It is made from Chiffon, includes the golden belt and shoulders. It is great for any Game of Thrones party. Probably not the best option for the east coast trick or treating cold nights.
Daenerys wore this blue dress, which is also called a blue riding dress, a few times during the seasons, especially during seasons 3 and 4. This Daenerys Targaryen costume is composed of a dark blue V neck wrap dress with a blue cape. 
There are a few powerful scenes were Dany wore this outfit and unlike some of the other outfits, this one looks kind of comfortable. The costume itself looks very similar to what the mother of dragons wore on the show and with the right blonde wig, it will be difficult to mistake Daenerys Targaryen costume with someone's else.
Daenerys Targaryen Season 7 Costume​
When The Mother of Dragons returns to her home, Dragonstone, in season seven, she is wearing this dark grey dress suit. The suit has a light grey cape that is connected with a silver chain with a dragon head. This outfit is more powerful than any outfits we saw her wearing until that time. 
The costume we show looks very much like Dany is wearing including the strings on her hands, the cap and the dragon chain. 
In addition, this is a long sleeves costume and it can be worn with layers underneath. Which makes it more suitable if you are going trick or treating in a cold area.  
Khaleesi Wedding Dress Costume
This is how we first meet the last Targaryen woman. It is when her "loving" brother traded her for an army so he can attempt to win the iron throne. She wears this Dothraki wedding dress. While the dress has simple elements, it is still stunning. At the first Halloween after the first season of Game of Thrones was aired, this one was the most popular Daenerys Hallowen costume. 
Daenerys' wedding dress was very easy to recreate. It is made out of Grey Chiffon and what makes this outfit complete are the arm dress holders and the three-heads dragon pin in the center which comes together with this outfit. If you are interested in a Daenerys DIY dress, this one would probably the easiest to recreate. 
Daenerys Targaryen Sexy Costume
This dress was worn by Daenerys in season 4 and it was one of the more detailed dresses she wore in Game of Thrones. The grey fabric has a unique pattern made from holes, there is a "window" in the chest area and the front lower section is made from a different white fabric making this entire outfit very special. Despite it being very special, as the young Targaryen wore so many, more impressive outfits, many fans have trouble placing this dress in the show. 
Some of Daenerys' dresses, such as this one can be worn not only for Game of Thrones costume party or Halloween but for other, less cosplay occasions. 
Whichever of the above option you choose, no Daenerys costume will be complete without the famous Daenerys wig. As the show progress and Dany grew older, her hairstyle became more and more complicated braided. While we are sure there are blonde women out there that can proudly use any outfit with their original hair, we doubt they will be willing to put that much time in braiding it. The actress Emilia Clarke recently admitted that she was so attached to her Daenerys wig she tried to steal it when they were done shooting.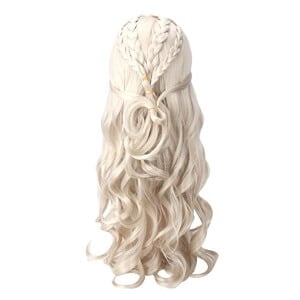 This Daenerys wig is designed to match the hair style she had for most seasons. The braids go from the front to the back. This is one of the most popular and very highly reviewed.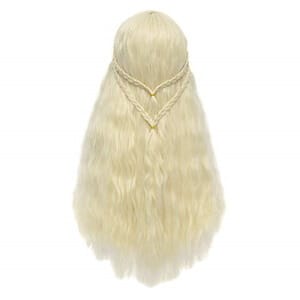 The most famous Khaleesi hair style and the most sold Khaleesi wig. This is the way her hair looked like in the first season.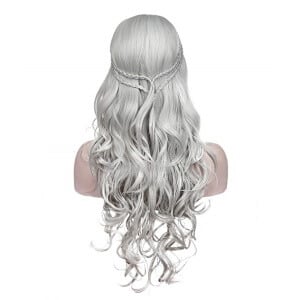 In Game of Thrones season 7, Daenerys hair had gone more platinum than blonde. This wig has similar braiding from front to back.
Daenerys Targaryen Accessories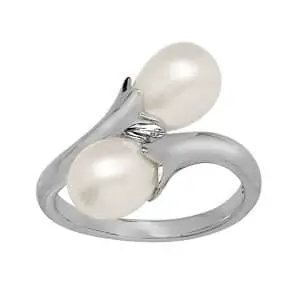 Daenerys wore this pearl ring mostly on around her neck as a necklace in season 6. However, there are few scenes we see her wears it as a ring.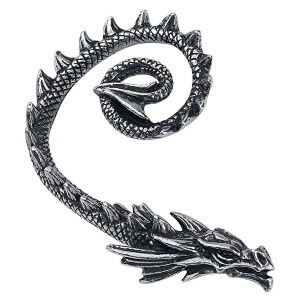 This dragon ear cuff/wrap is more inspired by Game of Thrones than something that was actually seen on the show. Looks like a cute little dragon that is wrapped around your ear and only requires the regular earring hole.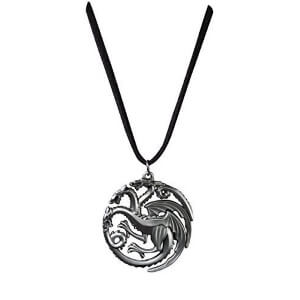 A three dragons metal pendant. It symbolizes the house Targaryen sigil. Dany wore a similar pendant many times in the show.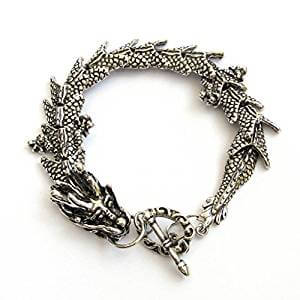 A cool metal dragon bracelet in a silver tone. A great design of a dragon head and its scales.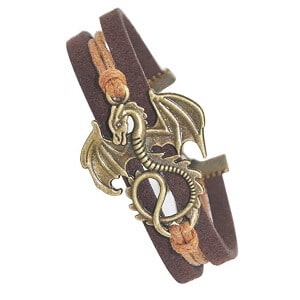 A alloy dragon combine with suede rope and leather in a beautiful, handmade bracelet.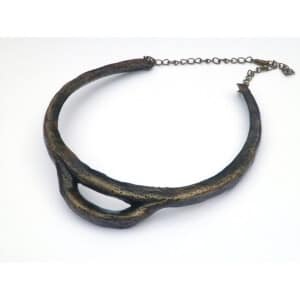 The breaker of chains wore this necklace in Meereen, where she frees all the slaves from their masters.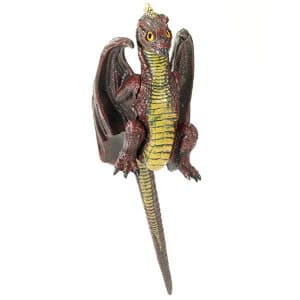 The perfect add-on for a Daenerys Targaryen costume. No matter what outfit you choose, you can't go wrong with a small dragon on your shoulder.
It doesn't really matter if you prefer to call her Daenerys Targaryen the First of Her Name, Daenerys Stormborn, The Unburnt, The Mother of Dragons, Breaker of Chains, Khaleesi, or simply…Dany. The options to dress like the real queen is practically endless. Her dresses are known in the seven kingdoms. Her blonde braids are famous. Her dragons are fearless. Dracarys y'all.