Tormund Giantsbane Costume
Important note for Halloween 2023 – Due to the time that passed since this great show was aired, it is becoming more and more difficult to keep the list of vendors that have those costumes updated. If you reach a "product currently unavailable", your best chance is to search on Amazon or HalloweenCustomes.
A Tormund Giantsbane costume is not easy to find. In fact, as oppose to Jon Snow costume or Daenerys Targaryen costume where you have plenty of choices to choose from, most chances are that you will need to make your own Tormund outfit. While this might scare people and push them into choosing another Game of Thrones costume, it is actually an advantage. The reason it is an advantage is because it will make your costume even more unique. With the guidance of the steps in this page you will be able to make yourself a great looking Tormund wildling costume whether it is for Halloween or other Game of Thrones party.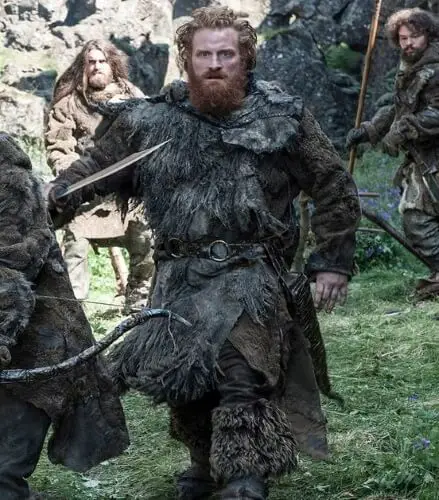 Who is Tormund Giantsbane?
Tormund Giantsbane is a member of the free folk, or the wildlings as they are known south of the wall. He is one of the leaders that follows Mance Rayder and name him the King-Beyond-the-Wall. Mance Rayder is killed by Stannis Baratheon and Tormund becomes the actual leader instead. He closely follows Jon Snow and has huge respect for him. 
Ever since his character appeared on the screen, he added a lot of "color" to the show (pun intended). He has a very distinctive look, talks funny, brags about his experience with women (and female bears), spill his ale on himself and his beard while he drinks and does all kind of stuff that made us love him. 
The character is played by the actor Kristofer Hivju, a Norwegian actor. Both his parents were actors and he appeared in quite a few TV shows and movies in Norway and in the US but he will probably always be knows as Tormund. You will not believe how Tormund Giantsbane looks in real-life.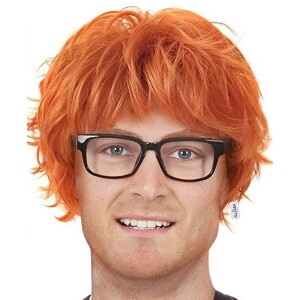 To start your Tormund Giantsbane DIY costume you have to start with the most noticeable feature which is the ginger hair. Unless you are a natural ginger, you will have to get one of those ginger wigs.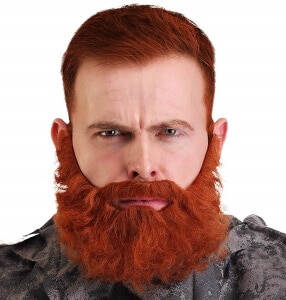 Similar to the ginger wig, you would absolutely have to have the ginger beard. And if you are not natural ginger or even if you do but don't have a beard, this ginger beard is a great option.
Tormund Giantsbane costume for sale
For many and many Halloweens we looked for a good Tormund Giantsbane costume or even just any wildlings costume. Since we weren't able to find any, we created our own way to make one using the materials below. Surprisingly enough, after the Game of Thrones show was over, "Fun Costumes" created a pretty good version of Tormund Giantsbane costume for sale​.
This costume includes everything you need for the upper body. The "jacket" with a "scarf" and the belt. It would be a good idea to complete this outfit with the pants, boots and the drinking horn. Whether or not you want to fill that drinking horn with giant's breast milk is totally up to you!
Tormund Giantsbane Costume DIY
You will need several clothing items to make your own Tormund costume. We are trying to get to the outfit we see above so we will break it down to pieces. First, there is the core of the outfit, dark brown, dark grey shirts and pants. On top of that there will be leather pieces glowed with some fur cuts. To complete the look you can add fur pieces and leather strips on your boots and some accessories. 
As an important rule, even if you are probably a man try to wear a Tormund costume, don't be afraid of using clothing items that were designed and labeled for women. In most cases, they will do a better job for this project, as long as they fit.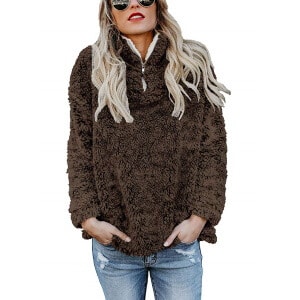 True, in this picture it doesn't look like it is something Tormund will wear. But with the right adaptation, it will be exactly what you are looking for.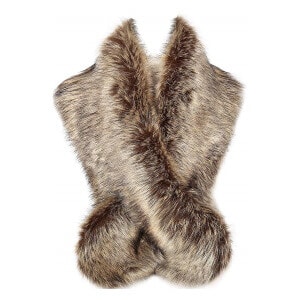 This faux fur is in a great color to create the fur cuts that you need for your costume. Just cut and glue it in some places and you will get the desired result.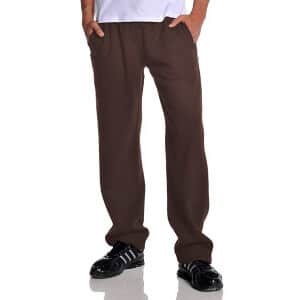 Those brown pants will be the core of the outfit. Don't worry about them too much. They should be covered with some top part.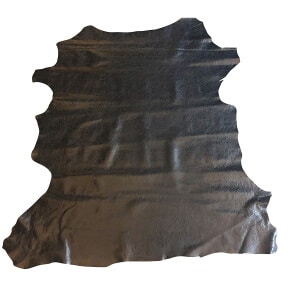 In order to achieve the look you will need to cut some leather pieces and glue it with some fur pieces.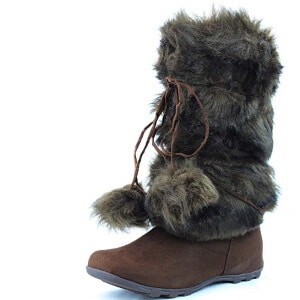 While those are labeled as women boots, if you are able to get the right size for you, those are excellent boots for this outfit.
Tormund Giantsbane Costume Accessories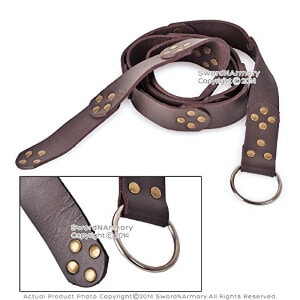 In order to complete the look you can add this belt. It has a wildlings feel to it and will provide a nice touch.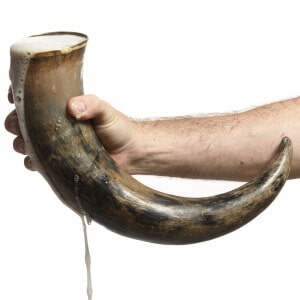 This is a really large drinking horn. It is 20 inches long and looks not too far from what Tormund is drinking from in season 8.
Tormund Giantsbane Fans Stuff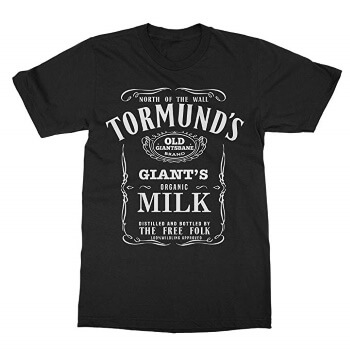 A funny t-shirt for the funny Tormund Giantsbane. Inspired by his story on how he got big.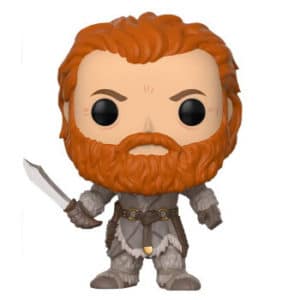 There are close to a hundred Game of Thrones Funko Pop! Some of them are rare, some regular. Even if you are not a Funko Pop! collector, you would easily find your favorite one in the mix.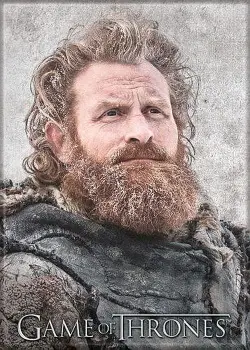 For Tormund's fans, keep his unique ginger face on your refrigerator with this magnet.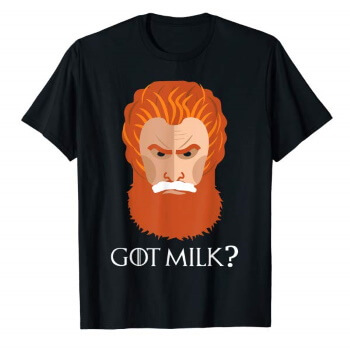 Another Tormund shirt with another twist on the way he drank giants breast milk.