Game of Thrones Party Ideas
So you are having your friends over for a little GoT watching get together, costume party, game night or something else. People will be wearing Game of Thrones costumes and you are looking for Game of Thrones party ideas. There are many elements to creating a successful Game of Thrones themed party. The kind of party people will talk about after it's over. You can treat this page as your guide. Choose whatever seems fitting to the party you are trying to throw. From food and drinks to décor and atmosphere, we have it all covered here. Let's get started!
Game of Thrones Party Invitations
Creating Game of Thrones party invitations is definitely going the extra mile. Many people will choose not to go down this road as it sounds like too much effort. We have here a few possible solutions that will make you reconsider. Inviting people to your party with a custom-made Game of Thrones invitation will help setting up the mood even before people show up. Especially if you want your guests to show up wearing costumes.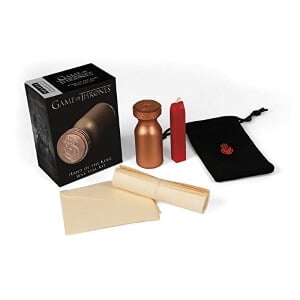 Wax Seal
If you really want to impress your guests, you can use a medieval-like wax seal. Available with wax and different stamps, Lannisters, Stark, Taragaryen and more.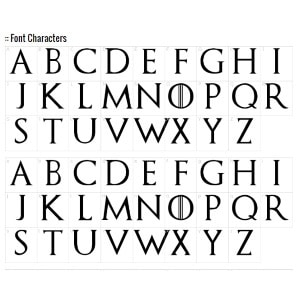 Game of Thrones Font
Whether you decide to send out an invitation on paper using the postal service or as a Word/PDF, you need to have the Game of Thrones font. This is even easier than it sounds.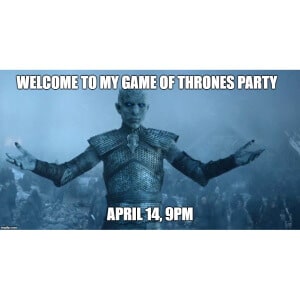 Game of Thrones Meme Invitation
Even if you choose not to use hard copy invitations and even not mess around with the font, you can still (and should) create a cool Game of Thrones meme invitation in less than 10 minutes. Then, you can share this invitation with your guests to get the party to an early start.
Game of Thrones Room Decoration
You want your guests to know what kind of party they arrived to as soon as they walk through the door. You don't have to transfer your entire house into a medieval castle or spend a lot of money on decorations. You can choose one or more from the following decoration options. Most of them, you can use more than just for the party to spice up the room in your house. You can also check out the beautiful Game of Thrones posters and banners.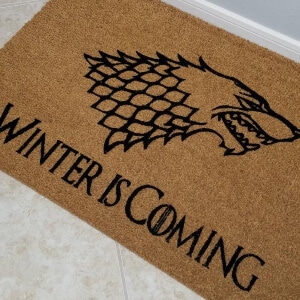 Door Mat
Have your guests feel the Game of Thrones love even before they step into the house.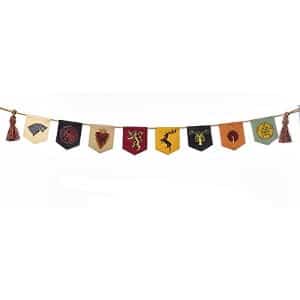 Sigil Banner
A small decorative Game of Thrones sigil banner. Almost 3 feet long featuring 8 houses sigils. Great for tables, not as effective on walls due to its small size.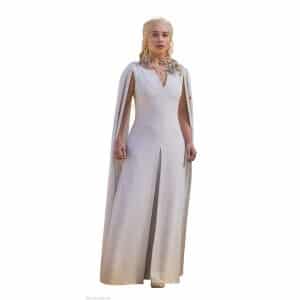 Daenerys Targaryen Cardboard
A lifesize (5'2" tall) standup of the mother of dragons, the breaker of chains, the Khaleesi, Daenerys Targaryen.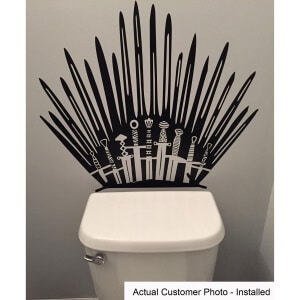 Toilet Throne
Make your guest feel like the rulers of the Seven Kingdoms of Westeros when they need to use your bathrooms.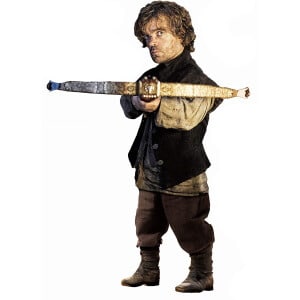 Tyrion Lannister Cardboard
A lifesize (4'-8" tall) standup of the imp from Game of Thrones, Tyrion Lannister. Great attention gather as a giant poster or free standing.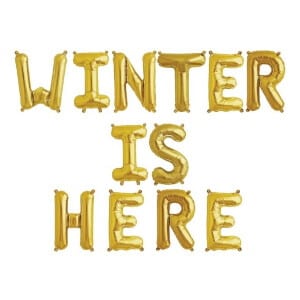 Winter is Here Balloon Banner
Game of Throne party decoration. Fitting for when Game of Thrones episode is aired or whenever winter is here.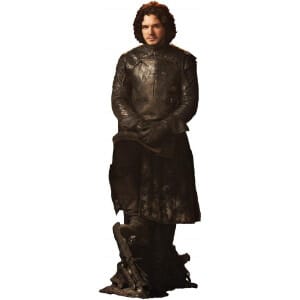 Jon Snow Cardboard
Get Jon Snow at your party and find out what he truly knows (Nothing???). This Jon Snow cardboard cutout is lifesize (5'-10" tall) and looks pretty good
Game of Thrones Party Music
In order to throw a great party you need to set the right atmosphere for your guests. Game of Thrones music is much more than the opening title. Every season has its own soundtrack and there is practically endless amount of covers as well.
The food in Game of Thrones ranges from delicious to disgusting. While eating pizza is usually an ok solution for entertaining, why don't you try to give your guests a more Game of Thrones culinary experience?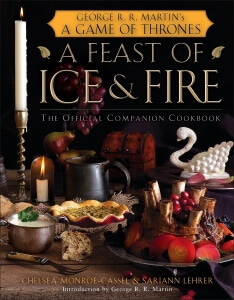 Game of Thrones Cookbook
A Feast of Ice and Fire. If you ever wonder what it's like to attend a feast at Winterfell this one is for you. Lemon cake, pork pies, honeyfingers and many more.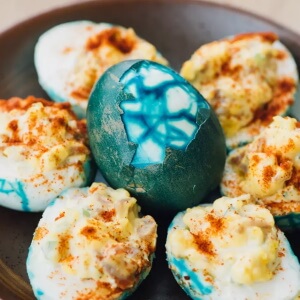 Dragon Devil Eggs
Devil eggs are popular item for parties. But eating a dragon devil egg? well, that is something else. It actually, easier to make than one would think.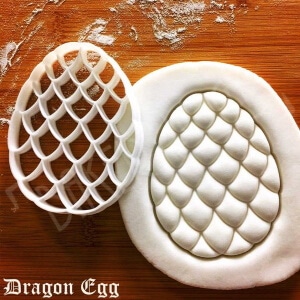 Dragon Egg Cookie Cutter
White plastic cookie cutter shaped like dragon egg. Size: 3.1 inch by 3.6 inch. Also recommended dragon shaped, tree of life and more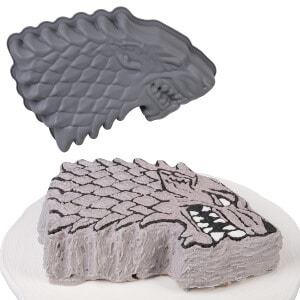 Direwolf Cake Mold
This is how you bake a cake worthy of the King in the North. Silicone Cake Pan Mold shaped as Direwolf.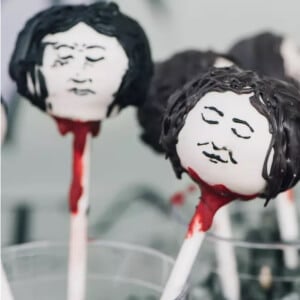 Ned Stark Cake Pops
True, that might not be for everyone. It morbid and takes some time to make. But you can't mistake it for something else. It's Ned's head on a spear.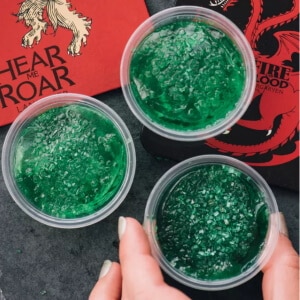 Wildfire Jello Shots
The Mad King or the Lannisters, it doesn't matter. That green flamed wildfire is cool!
If you are not so much into cooking ideas, you can still have your food in a Game of Thrones theme using the following simple options: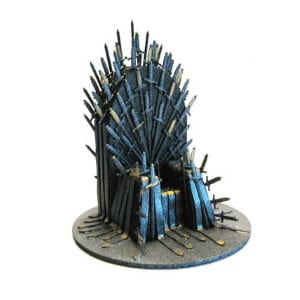 Iron Throne Cake Topper
High detailed iron throne cake topper. Colors are black and silver with gold accents. Great addition to any Game of Throne party cake.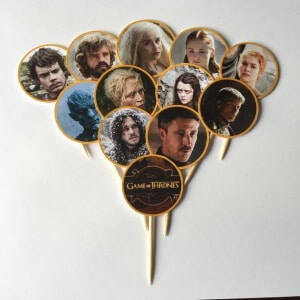 GoT Cupcake Toppers
These dozen Game of Thrones cupcake toppers are a perfect addition to your Game of Thrones party.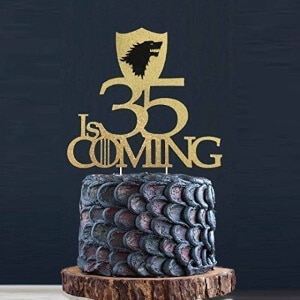 Game of Thrones Birthday Cake
The perfect cake topper for any Game of Thrones fan. Customize for the requester's age and preferences.
The world of Westeros is full of intrigues, conspiracies and of course, death. But it is also full of wine and beer.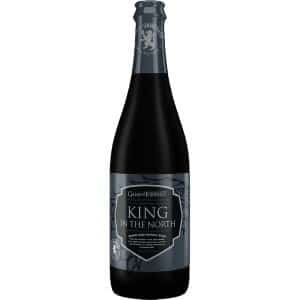 King in the North Beer
New York- American Double/Imperial Stout- 12.0% ABV. BARREL AGED. Made for the King in the North.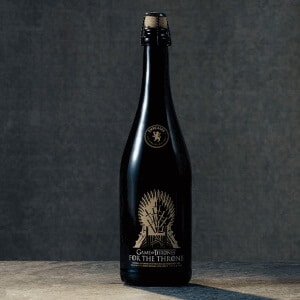 For the Throne Beer
Strong golden ale is co-fermented with pinot grigio and viognier grape juices, then bottle conditioned with Champagne yeast. Made #ForTheThrone.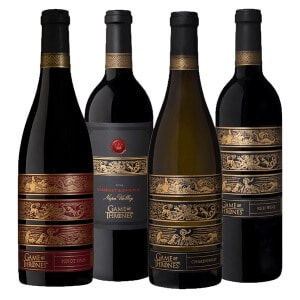 Game of Thrones Wines
A selection of wines developed and created especially for Game of Thrones by Bob Cabral, a winemaker and a GoT fan.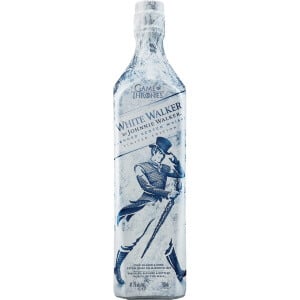 White Walker Whisky
A special Johnnie Walker tribute to the White Walkers. This new whisky is chill filtered to 1.5 degrees celcius and best served cold directly from the freezer.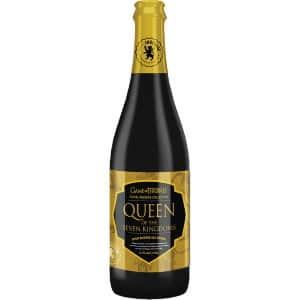 Queen of the Seven Kingdoms
New York- Belgian Pale Ale- 6.5% ABV. Craftet by Ommegang. Made for the Queen of the Seven Kingdoms.
You got your Game of Thrones food ready. The Dornish wine awaits your guests. Take one more step and decorate your table.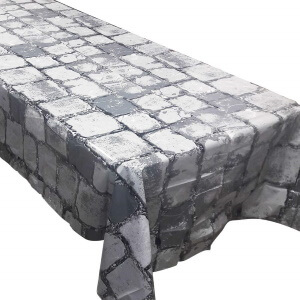 Cobblestone Table-covers
This is probably where you would want to start. Plastic table-covers are designed to resemble a strong cobblestone walkway.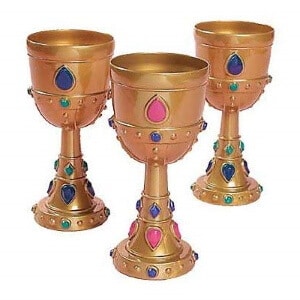 Goblet Cups
Plastic jewel goblet cups. Crown style fitting kings, queens and everyday party guests.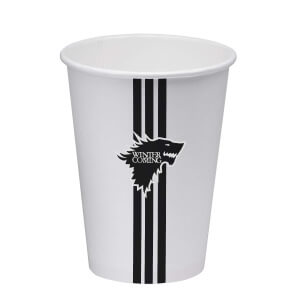 Game of Thrones Plastic Cups
When you are entertaining you don't want to bother yourself with too much clean but you still want to be GoT-ish.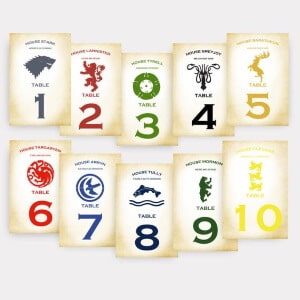 Game of Thrones Table Numbers
Let your guests find their sit in style with this Game of Thrones table numbers. 10 numbered cards with houses sigil.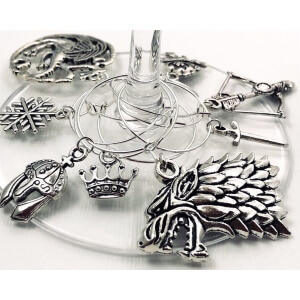 Wine Glass Charms
A set of eight wine charms include: Direwolf, Three headed dragon, Fire symbol, Ice symbol, Bow and arrow, Dagger, Crown, Helmet.
If you are interested in having your guests come in with a Game of Thrones costumes, make sure YOU have the best costume of them all!
If you went through all that trouble you probably want your guests to be entertained. There are a lot of Game of Thrones board games you can all play together, but you can also play some other stuff.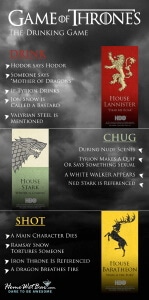 Game of Thrones Drinking Game
Take a Drink, a Chug or a shot. We all know the drinking game. Now, with Westeros rules.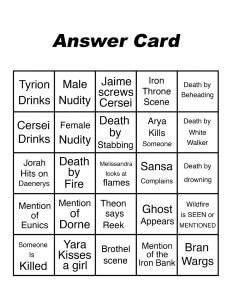 Game of Thrones Bingo
Creating a good Game of Thrones Bingo game is very easy. However, make sure you avoid spoilers.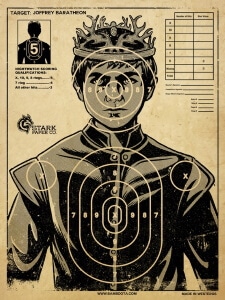 King Joffrey Target Practice
We've all been there. Wanting to punch that little brat! Print this Joffrey target practice and start shooting!
Game of Thrones Party Favors
This is obviously not mandatory but some people like to send their guests off with a little something. There are some cheap Game of Thrones party favor ideas you can select from.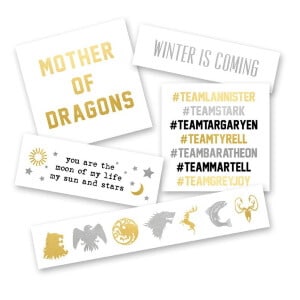 Game of Thrones Temporary Tattoos
25 units of pre-cut temporary tattoos. Includes lines from the show, sigils and names.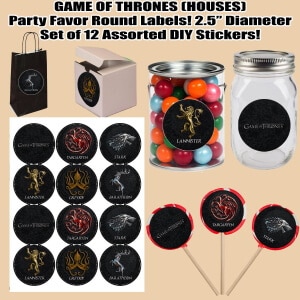 Party Favors Stickers
If you have another idea for a Game of Thrones party favor and all you need is the sticker...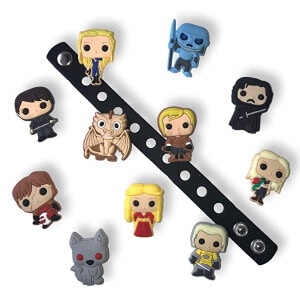 Game of Thrones Shoe Plugs
Shoe plugs fro Crocs shoes designed as characters and animals from the show.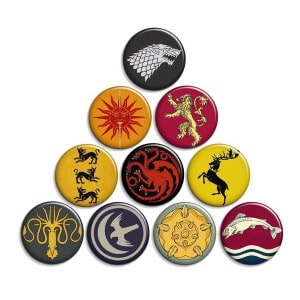 Game of Thrones Party Favors
Game of Thrones sigil button or magnet. Size: 1 1/2" (38mm)