Missandei of Naath is a awesome character and can be a great Game of Thrones Halloween costume. While she wasn't one of the main characters, she was definitely high in the rank of the supporting characters as the closest confidant to The Mother of Dragons, Daeanerys Targaryen. Therefore, it is a little surprising it is not that easy to find a good Missandei costume. While there are many options for Cersei Lannister costume, Arya Stark costume and others, Missandie's costumes are mostly DIY. 
She wore several different outfits during the time we saw her. From being a slave and a translator in Astapor, to becoming a close friend to the queen. Some of the outfits were made out of leather, others were made out of fabric. But probably her most memorable outfit was the blue dress. It is not easy to find that Missandei blue dress, but we can show you exactly how to create one yourself with a dress and a necklace you can use in many other occasions. The other main feature of the character is the actual hair of Nathalie Emmanuel. You can get this look with the wig we show below. Other than that there weren't any accessories, jewelry or other items that made her stand out. 
In the HBO Game of Thrones TV series, Missandei's character is played by the amazing Nathalie Emmanuel. Nathalie was born in 1989 in England. Making her only about 25 years old when she took the role of the salve from Naath. She began her acting career appearing in a Vodafone commercial and since then been very busy. In her resume you can find the role of Nala in the London West End production of The Lion King along with much more famous movies like: Fast and Furious movies (since Furious 7), Maze Runner and now also The Dark Crystal. However for us, she will always be that proud slave from Naath. 
This Missandei blue dress is a great look. It worked well on the show for the former slave and it can also work well as Missandei costume for Halloween. In fact, this particular look can work for different occasions as well because it is not too "costumey" or too "medieval" and looks pretty good by all accounts.
Here are the steps you need to follow to aciveve the look of the original picture.
1. Wear the necklace and put the dress on.
2. Take one of the dress' straps through the back of the necklace.
3. Do the same for other strap.
4. Cross the straps in your hand (left strap to the right side and right strap to the left side) and towards your back.
5. Bring them over from your back to around your waist and to your back again.
6. Tie the straps on your back and you have the main part of your Missandei costume completed.
7. The part around your waist will be covered by the belt.
The manufacturer of this dress is indicating this dress can be worn in 72 styles! So while this Missandei dress costume can be one of them, you will have at least 71 other options to use this dress. 
Missandei Costume Accessories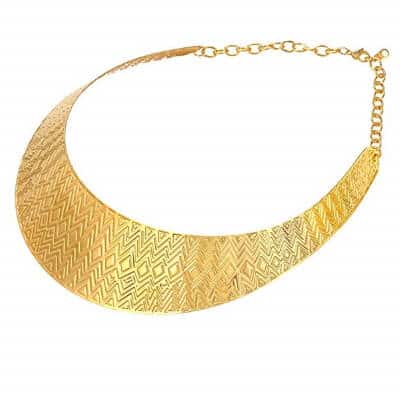 Those who say that this does not look exactly like Missandei's necklace are right. But in a way, this one is even better. This necklace will get you the look you are looking for with the Missandei dress and can also go in your jewelry box (instead of your costume box).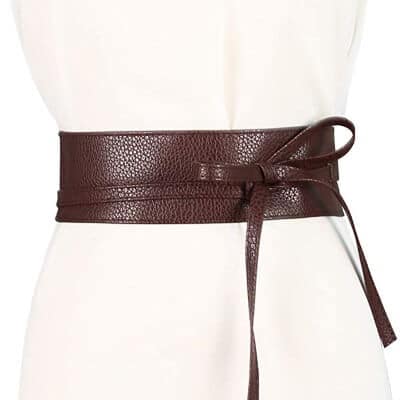 As we said before, getting the exact Missandei costume isn't easy. But using this belt is close enough and if you think it isn't. You can probably make it even better with a pair of scissors.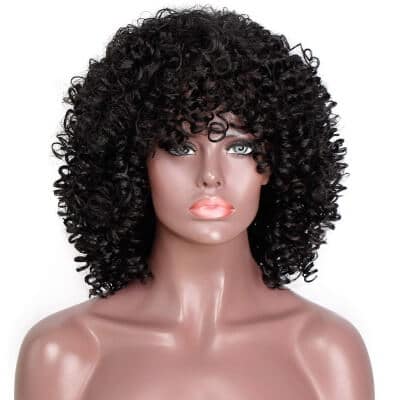 This wig has characteristics that makes it as close as possible to the original and marvelous Missandei hair. It is very curly and just at the right length.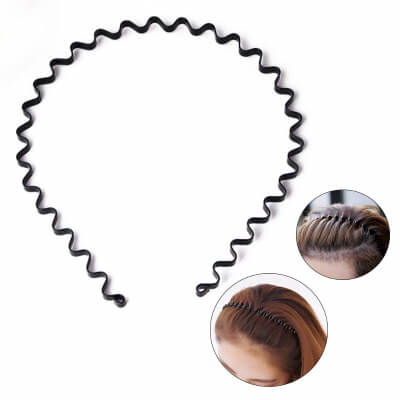 Missandei had a lot of different dresses and outfits. She even wore her hair different from time to time but most of the time, like the above picture, she used a hair hoop.
If you are a fan of the Missandei character, you might want to show your fandom in more occasions than just Halloween. Luckily, as common with Game of Thrones memorabilia, there are a lot of items to choose from. Between clothing items like printed shirts, signed autographed photos, stickers and other collectibles. The below are just few selected examples of most popular fan's items.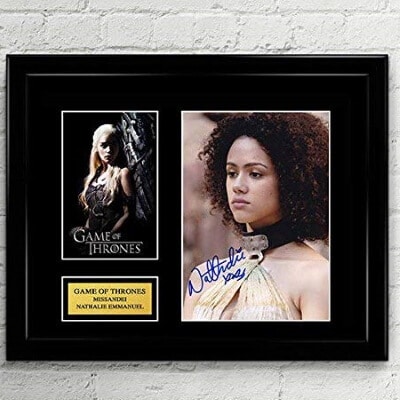 Signed autographed photos are the textbook memorabilia items. This one is of the beautiful Nathalie Emmanuel in her salve outfit the way she was introduced in the show.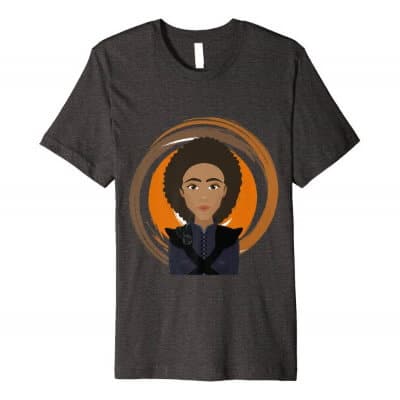 This is a relatively simple yet captivating t-shirt featuring our heroine. The shirt is available in four different colors and in three different designs: men, women and kids.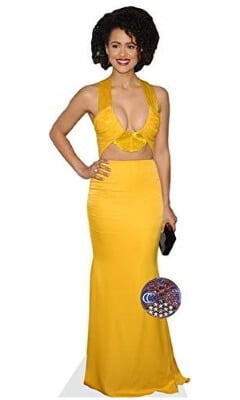 This more than probably your only chance to get close to the hot Nathalie Emmanuel in her yellow dress. She wore that dress to the premiere of Fast and Furious 7 and the image tends to remain in the mind. This cutout is available in two different sizes, 5'7" and 2'1". It is of very high quality and comes with a base.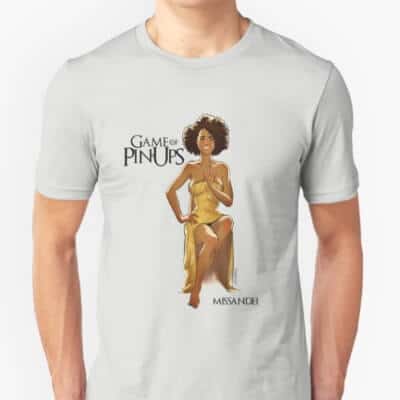 This shirt is featuring the slave from Naath in an illustration that is taken from the Game of Pin Up collection. Those illustrations were created by a talented artist named Tarusov.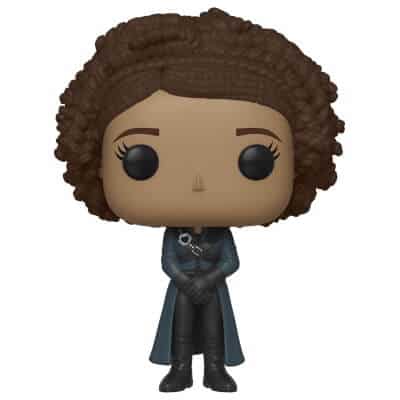 Missandei Funko Pop! is one of the lastest additions to the Funko Pop! Game of Thrones catalog and it is way overdue. As can be expected from the Pop creators, the attention to details in creating the character is great!